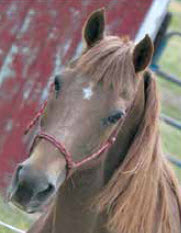 By: Deb Kitchenmaster
This month, I want to talk with you about courage. You know — bravery, nerve and guts. Are we going to need courage in the month of November? Yes. I think so. Let's consider two sources — God and the horse.
God is having a conversation with a man whose name is Job. God lets him know that he does not understand the ways of God. God talks to Job about the lion, the raven, the ostrich, and the deer. God is talking about His magnificence that is beautifully displayed in His creation. Then God asks, "Do you give the horse its strength or clothe its neck with a flowing mane? Do you make it leap like a locust, striking terror with its proud snorting? It paws fiercely, rejoicing in its strength, and charges into the fray. It laughs at fear, afraid of nothing"… If you remember the movie SECRETARIAT, it starts with this very Scripture. Heart and courage seem to go hand and hand. Courage is contagious.
Just this very week at 6:00 in the morning, awakened by pounding at her door, a county clerk answered her door to find FBI agents with a warrant, guns, and dressed in militant attire. They confiscated all her electronics during the three hours they were in her home. Her name is Tina Peters from the state of Colorado. Previously, Tina was approached by several people who were concerned about the outcome of the 2020 elections. They simply wanted her to look into this. She said she would and she did. Because she did her job, she has come under attack by the Colorado Secretary of State and others from her state. Tina has NOT committed a crime. Older women in relationship with her were visited that same morning; one's front door was actually damaged because of a ramming instrument. The lie is to create fear within the hearts of people. Courage is needed! Tina will not be intimidated. 
Mother bears are under attack for standing and using their voices against curriculum being used in their child's education. They are defending their children! As the result of opposing a curriculum intended to make their child dependant on their government rather than teaching life skills, they are stamped with DOMESTIC TERROIST label. This takes courage.
Where did "My body, my choice," go? This takes courage also. In the midst of all these courageous opportunities, stay open to life. Let that courageous part of you step forward and make a commitment to keep your heart open, no matter what the consequences.
Here is a foundation that is solid. "Be strong and courageous. Do not be afraid or terrified because of them, for the Lord your God goes with you; he well never leave you nor forsake you."  "Have I not commanded you? Be strong and courageous. Do not be afraid; do not be discouraged, for the Lord your God will be with you wherever you go." "Be on your guard; stand firm in the faith; be courageous; be strong."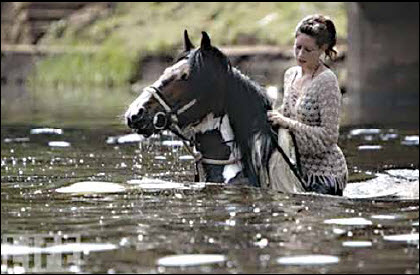 This November I am grateful for the horses in my life, for health, and for family/friends. I am grateful for courage that is contagious and for each opportunity that requires it. 
It takes courage to get on your first horse. It takes courage to put in the application for that position. It takes courage to have that medical procedure done. Courage. Courage. Courage. I ask that courage would be ignited within each person that reads this and that this November, courage would be your friend and not your enemy. 
Hang around people that are courageous. Ride when you can. Keep your heart open to Life, Light, and Truth.
"Happy Thanksgiving"
Your "NEIGH" bor,
Deb Kitchenmaster