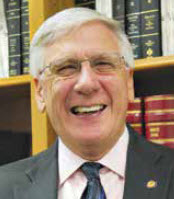 By: Ali Elizabeth Turner
We met on Wednesday, better known as Publication Day, which was a stretch for both of us. Mayor Ronnie was to be at several events which could be considered historical as they pertain to the wild uptick of growth that we are experiencing in Athens-Limestone County, and I was "coming around the back stretch" as it pertains to putting this edition of Athens Now to bed.
The first thing we discussed was how wonderful the Veterans Day celebration at the Veterans Museum had been. PeggyLee Wright, a retired Blackhawk pilot-turned entrepreneur gave a superb speech, and it was just so good to have several hundred people in the same room honoring our veterans. Athens State University provided a delicious lunch, and the ASU Community Band played stirring patriotic music excellently.
We moved on to the topic of the groundbreaking ceremony for the Buc-ee's store being constructed over the Brownsferry/ I-65 exchange. For the past year, careful engineering has been followed in order to make it possible for the store and parking lot to exist, traffic to flow east and west on the Huntsville-Brownsferry Road, and to ensure that nearly 200 year-old remains that were discovered while excavating were handled with proper carefulness. Now it was time to officially celebrate the beginning of construction on the actual store, and the mayor was going to be on hand to start the process.
However, before that event something special was going to occur at the new Breland Construction project on Lindsay Lane South. Many of you will remember that legendary musical artist Lee Greenwood, the singer-songwriter of the moving patriotic anthem "God Bless The USA" had a tribute concert given in his honor back in October at the Von Braun Center. More than 40 artists came to participate in the event. Mayor Ronnie and Sandra got to attend, and he told me it was an unforgettable evening. What was less known is that Lee Greenwood and Louis and Patti Breland of Breland Homes, along with Pro Bass Shops are partnering to build two homes for wounded warriors through the Helping a Hero.org Wounded Hero Home Program. The Athens recipient of a custom-built home is SFC Scott Barkalow, USA (Ret), and his specially designed accessible home will stand on the ground upon which Lee Greenwood sang on Wednesday morning at 11 a.m.
Mayor Ronnie showed me a picture of SFC Barkalow the night they announced at the concert that he had been selected to have a home built for him and his wife. Barkalow removed his prosthetic leg and held it high over his head in triumph. He had been one of the first into Afghanistan in 2002, and lost his leg there. All these years later, a grateful nation through corporate donors is able to bless him for his service, and the Helping A Hero Home Project has a goal of building at least 100 of these homes for our precious vets.
"Then I have Youth Commission," the mayor told me, and there was nothing left to do but pray for strength and wisdom for all the "groundbreakin's goin' on." So we did, fervently, and then it was time for Ronnie to roll.
By: Ali Elizabeth Turner