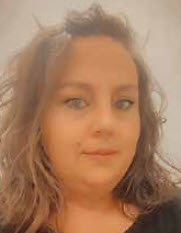 By: Claire Tribble
We are gearing up to be busy this fall!
September 9th
We will have a booth at Superhero Day at Big Spring Park! We will be there from 10 a.m.-2 p.m. with fun games for the kids to win FREE ducks adoptions to enter the Wacky Quacky Ducky Derby! We will also have Quack Packs for adoption, coloring sheets and litter bags. This is a FUNdraiser to ELIminate childhood cancer hosted by the Athens-Limestone Tourism Association. There will be superheroes, games, rides, and FOOD!
September 16th
World Cleanup Day is September 16! We would LOVE to support your business, organization, team, club, etc. in a litter cleanup. We will loan you all of the supplies and help you organize the event. Just give us a call at 256-233-8000 or email us at KALBCares@gmail.com to get started.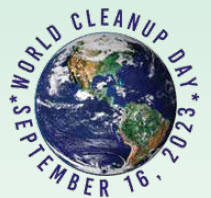 September 30th
Enter through the Hobbs Street parking lot for FREE Shred Day at Athens State University. The Better Business Bureau of North Alabama and KALB will host the FREE drive-thru event. We will accept up to five bags of documents to be shredded, medication (the Athens Police Department will be on site to take them), and electronics!  The only televisions that we will accept are plasma and flat screen. This will be STRICTLY ENFORCED!
September 30th
The Athens-Limestone Beautification Board will be hosting a B.Y.O.P. (Bring Your Own Pots) Fundraiser starting at 9 a.m. at the KALB Office (125 East Street).  Just bring us your empty pots and we will plant them for fall! Book an appointment for top priority on time and colors! We will have a price list ready soon. And we will have people there to help you make your choices.
October 5th-7th
We will have a booth set up at the Old Time Fiddler's Convention at Athens State University to adopt QUACK PACKS for the Wacky Quacky Ducky Derby! We will be there until time for the races to begin on Saturday afternoon!

October 7th
The Annual Wacky Quacky Ducky Derby will begin at 4 p.m.! We will start racing ducks down the spillway for chances to win BIG PRIZES!!! Cash, a one night stay at the Shoals Marriott with dinner for two at 360 Grille, a round of golf + golf cart at Canebrake, cash, an Osborne's gift card, a massage from Newman Massage, cash, Huntsville Theater tickets, a Hobb's gift card, an Alabama Magazine subscription, and just in case I forgot to mention it, CASH!!! Ducks are available for adoption now. You can stop by the office and fill out an adoption form and pay cash or check, or you can adopt through our website (www.keepathenslimestonebeautiful.com) and pay through PayPal. We will also have them available at Superhero Day and at the Fiddler's. Receive a Papa Murphy's coupon for 25% off your order of $20 or more with every Quack Pack adopted! And as always, you don't have to be present to win.
By: Claire Tribble
Executive Director, Keep Athens-Limestone Beautiful