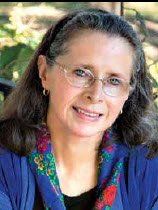 By: Ali Elizabeth Turner
Like most kids born in the '50s, I grew up on Dr. Seuss books. I loved them, and I still do. So, it was with "shock and disbelief" that I learned that six titles of the beloved author's books have been banned from the public square because of "racism and insensitivity." The offenders are: And To Think That I Saw It On Mulberry Street, If I Ran The Zoo, McElligot's Pool, On Beyond Zebra!, Scrambled Eggs Super!, and The Cat's Quizzer.
I could take the time and space here to pick apart each book and deal with each alleged offense, but what I really want to focus on is nothing more than a passionate petition for one thing: consistency. If we are really committed to eradicating offensive things, we can take one of two paths. We can deal with their "gnarls," learn from them, and use them for benchmarks along the way, or we can pretend they never existed and lose complete perspective on where we were, where we are, and where we are going.
Why take "the road less traveled"? Why even bother to have the conversation about children's books, what's appropriate, and what's important to a culture? Because the road less traveled is the only thing that keeps humans free to grapple with the gnarls. It is also the only thing that will preserve the Constitution of the United States of America, and it is the Constitution that preserves the culture.
Now, this example is not centered in children's literature, but it will serve to illustrate my point. Mein Kampf, the book written by Adolph Hitler prior to his execution of the Final Solution, has never been banned for anti-Semitism. And, most people know that the day Mein Kampf is banned, we will lose a huge amount of understanding of what led Germany to do the unthinkable. I would think Holocaust survivors would have launched a fierce campaign to make sure that no one ever anywhere on the planet had a chance to mine the mind of a monster, but they didn't.
Now, in case anyone wants to make a leap that I am somehow comparing Hitler to Dr. Seuss, that is laughable and you know it. I am saying that we have reached a dangerous place in this country, and that is that at any time anyone can be silenced by a tiny group of people, and God help the person(s) who respectively push back and say, "I disagree."
When it comes to Mulberry Street, I grew up in Seattle beginning just a few years after WWII. The wooden shoes that are supposedly so stereotypical that are part of the illustrations in And To Think That It Happened On Mulberry Street could be purchased in abundance, along with the special socks that went with them. When we ate in Asian restaurants, we were expected to be deft with chopsticks. It was just an expression of good manners. I have to wonder if rather than being offensive, Dr. Seuss was expanding the horizons of kids, and letting them know that there are people who look in ways and do things with which the reader may not be familiar. For my part, I am glad that I grew up with Dr. Seuss…and chopsticks.