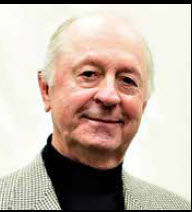 By:  Jerry Barksdale
It began when I received a letter from Alabama School of Law. I flashed back fifty years. Oh, Lordy! "Bad Sam" Beaty has flunked me in judicial remedies!  Just thinking of Professor Samuel Beaty made me nearly wet my pants.
The letter announced that the graduating class of 1967 was having its 50th reunion. By virtue of being Student Government President, I was asked to drum up support. Apparently, they didn't know that I beat John DeBuys by only one vote, which hardly gave me a mandate.
My winning campaign was time tested – I employed whiskey and women. My beautiful wife, Carol, turned on her charm, and I offered cocktails from a pint hidden inside a hollowed-out law book. "Would you like a sip of Jack Daniels Gold?" I asked fellow students. I called it Gold. Actually, it was from a gallon jug of rot gut purchased for $2.75 in Juarez.
My campaign team compiled a list of students who pledged to vote for me and marked off their name when they voted. Foster Musgrove, Tuscumbia, hadn't showed up to vote. Volunteers went to his rat-nest apartment and found Foster sound asleep on top of his fallen front door. Apparently, he had had returned home from an "animal house" party, pushed open the unhinged door and fell on the floor where he remained. They fetched him and I won by one vote. I credit my first political victory to Foster. Next would come the Legislature, then Governor and finally prison and a lucrative book deal. I was on my way to success.
I persuaded the Executive Counsel to pass a resolution requiring all law students to wear white shirt and tie to class. The following morning a petition was circulated to impeach me. I back pedaled. Fast!
"Bad Sam" scared the ignorance out of me and made my life miserable. After going to bed and saying my nightly prayer, I thought of ways I could make him miserable. My favorite was to throttle him with a rusty piano wire. Ah, yes!  Serenity, then peaceful sleep.
One Monday morning, "Bad Sam" announced to our class that we were lucky since he was in a jolly mood. His daughter had married over the weekend. "Who held the shotgun?" asked a voice. "Bad Sam" went wacko. He paced the aisles, asking, "Did you say that?" Everyone denied it. I heard that it was Ed Gosa, who later became a learned judge in Lamar County. My hero for 50 years.
I also thought about my constitutional law professor, Jay Murphy, a kind old, gentleman, who leaned left in his politics. He paid me the ultimate compliment in class. After giving my interpretation of a Supreme Court decision, Professor Murphy said, "Well we all know that if Mr. Barksdale had his way we'd still be getting around on stone wheels." My finest moment.
There was Professor Philip Mahan, often absent-minded, who hauled a bale of hay around in his MG Convertible that he parked in front of Farah Hall. Was he powering the MG on hay?  Strange. He taught contracts and real estate. One day he began lecturing on real estate. Several minutes later, a student interrupted him.  "This ain't real estate, this is contracts class."
My good friend (and sometimes red head) Pat and I drove to Tuscaloosa on Friday afternoon, checked in the Jack Warner and hooked up with former classmate, John Baker and wife, Regina, Collinsville, Alabama. Norman Cummins of Clermont, Florida also joined us. John was my best friend and study buddy in law school. Following graduation, both of us began practice in DeKalb County. I was earning $250.00 a month working for Bob French. Carol was pregnant and we didn't have furniture, not even a kitchen table. John found one in his mother's barn and brought it over. Carol antiqued it and we used it for years. I think she got it in our divorce. John is a Democrat and I'm a Republican. That never came between us. He served in the Alabama House and Senate for 8 years, ran for the U.S. Senate and later was Chairman of the Alabama Democratic Party.
Norman Cummins served in the Army before law school. One night, Carol and I were called. "Come over to Norm's house, he's getting married." Classmates, Billy Church married them and O'Neal Browder gave the bride away. I may have been flower boy, don't remember. It was a crazy night. I hope it was legal.
Dean of the Law School, Mark Brandon, a former Vanderbilt Professor, threw a picnic for our class on Saturday. He is a tall fellow with stylish glasses and close-cropped graying whiskers and handsome as a Hanes underwear model. He doesn't fit the image of a sourpuss dean. I offered advice to improve his image.  "Dean, I suggest you part your hair down the middle and wear wire-rimmed glasses like Dean Harrison did fifty years ago." "They didn't have wire," he replied.
Huh, I won't offer to help him again.  He's on his own.
Afterwards, we piled into Baker's Chevy pick-up and, while running over every curb, toured campus. Cummins kept score. "Back up John, you missed one."  Bouncing off curbs doesn't make for happy hemorrhoids. We tried to locate where we lived 50 years ago. Everything had changed. The old two-story house on Caplewood Drive where Carol and I had once lived, and where she walked to work in heels, was unrecognizable. Her job was our salvation. One evening she came home crying. Her male supervisor had hit on her. I handled it the old- fashioned way. I called him. "If Carol comes home crying again, I'm gonna kill your ass."  Problem solved. Coeds were sashaying to the coliseum for the A-Day game wearing summer's newest fashion. "Would you just look at her!" exclaimed Pat.  We did. "Look out John!" Regina yelled. Baker slammed on the brakes, nearly pitching us out. Advice to Mamas: Don't send your boys to Bama the first year. Too many beautiful women to distract them. Send them to Auburn.
That evening we attended a reception at the law school where we nibbled cheese and sipped wine. That's when Ronald Strawbridge, Vernon, Alabama, informed me that it wasn't Ed Gosa who asked "Bad Sam," "Who held the shotgun?"  It was like being told that my Mama ran a "cat house." Talk about disappointment.  "Who was it?" I asked.
"John DeBuys." No way! I figured DeBuys for a milquetoast frat dude, with a Vanderbilt degree, who couldn't parallel park an MG. Wrong. Never judge a man by his brown penny loafers, Khaki pants and buttoned down collar. DeBuys had bumped Gosa off my hero list. I looked up and there he stood, bald as myself. We shook hands and talked. Before retiring, in Birmingham, he was selected one of the "Best Lawyers in America."
I looked around for Mac Dunaway, hoping he would be present with his beautiful actress sister, Faye.  Several former Judges were present. Two of the only four women in our class of ninety-nine were there – Susan William Reeves, Birmingham and Jane Smelley Grubbs, SugarLand, Texas.  Also present was George Barnett, former mayor of Guntersville and Ted Little who served 32 years in the Alabama Senate.
Years later "Bad Sam" became one of my heroes. I learned that immediately following Pearl Harbor, he enlisted in the Army Air Corps. While I was sucking my pacifier, he was saving democracy, flying a B-25 bomber on 62 missions against the Japanese. In 1976, he was elected to the Alabama Supreme Court and served for 13 years. I ended up seated next to him at a Trial Lawyers Conference in Birmingham several years ago. "Barksdale," he said, "I saw your potential and squeezed you hard." I nodded. "You darn sure did." He was a great patriot, a great professor, and a great man. I'm honored that he taught me at a great law school – Alabama, ranked one of the "best in the Nation."
I can't wait for our next 50th reunion.
By: Jerry Barksdale