As a child, Lawrence County native Torrie Q. Fuller always thought that he would be a lawyer. "I grew up rough, and I wanted to help people," he told me. He thought he would be practicing family law, or perhaps real estate law. He was an excellent student, was active in his high school's Future Business Leaders of America, was the president of the group, and was also the chaplain for his school student government team. Then he took one information technology class at the trade school for the Lawrence County schools that changed the direction of his life. Interestingly, what grabbed his attention was watching IT professionals do installations at his school, and they both answered his questions and piqued his interest. As a result, he first went to Calhoun and got his A.A. in information technology. He then completed his bachelor's degree in information technology with an emphasis in computer network systems at ITT Tech. "That school was excellent," he said and added, "It got me ready for this."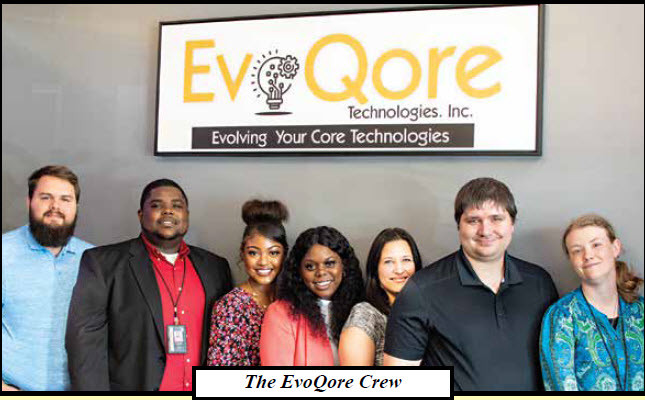 The "this" is EvoQore Technologies, which is located at 630 South Jefferson in Athens, and which just had their ribbon-cutting and opening celebration through the Chamber of Commerce. I met Torrie at a different Chamber event; he also attended a BNI Visitor's Day, and I have found him to be utterly knowledgeable and able to make the complex simple for people like me. He also has a wonderful sense of humor and is happily willing to shed "blood, sweat and tears" to make sure his clients are cyber-safe.
After Torrie graduated from college, he went to work for a while as a loan branch manager in Troy. But IT was his first love, and he helped a school system as well as worked at a local IT company. He kept having ideas that he felt could improve the level of service for the company, and eventually decided to strike out on his own. His family backed him, invested in him, and EvoQore opened in September of 2020, right in the middle of COVID. EvoQore is currently the IT systems security firm for the Limestone County Schools.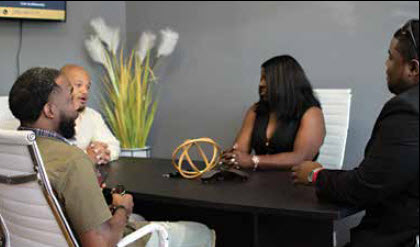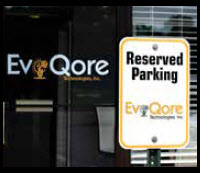 I have found over the years if I get a chance to sit in someone's office and watch them in action, I get an idea of how they work, especially in challenging situations. IT security and explaining it to the average person can be daunting, and I watched Torrie handle a client's need with a calm manner and a level of skill that was easy to perceive, even though I had no idea what he was talking about! Corrie is also a single dad with two adorable kids, and they have their own "office" at his office. "It is a balancing act," he said with a smile, and he wears his "dad" hat well.
EvoQore is a tech solutions company that has a deep commitment to work for the customer, rather than have the customer feel they are at the whim and discretion of the tech company. "We work for you, not the other way around," Torrie told me. They also handle network security, software development and applications, help desk and engineering services, and they are affordable. Here is some of what they say about themselves:
EvoQore Technologies was founded in 2020. We are a small minority-owned business who seeks to provide our customers with evolving Information Technology Engineering Support Solutions that will secure and maximize their operational effectiveness. The combined knowledge of our staff equates to over 32 years of IT and Software Applications Development.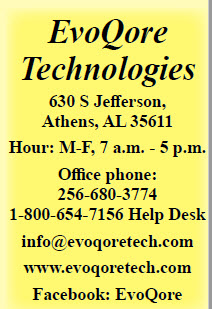 They are also hiring, and Torrie was conducting an interview when I arrived for ours. Here is why EvoQore feels it is a good match for aspiring IT professionals who enjoy the challenge of building a business in the early days of its development:
Join a team where excellence is our Core!
EvoQore Technologies values the intellect, diversity and cultural backgrounds that make us all unique. We strive to be individual but have the same goal at the core.
That is to make a difference collectively. EvoQore employees work together to make a difference by serving our community and customers. Our employees are passionate about Information Technology, Software and Application Development. 
I watched his team in action on the day of the ribbon cutting, and what Torrie says above is true. His team made the day memorable, and I have no doubt that they will serve their IT customers with the same passion and professionalism that they exhibited on opening day. If you have the need for state-of the-art cyber security for your business, you need to contact EvoQore Technologies to custom design the services that you need, can afford, and will support you.
By: Ali Elizabeth Turner