By: Ali Elizabeth Turner
In August of 2021, I had the privilege of writing the launch article for the Chamber-sponsored ribbon cutting ceremony of EvoQore Technologies, located at 630 S. Jefferson in Athens. It was a joyous day complete with a drone that floated through the office facilities filming the festivities, and one I'll never forget. When I saw that EvoQore was the presenting sponsor at the recent State of the City address held at Athens State University, I said to Torrie Fuller, the firm's founder, "It's time to do another article!" He heartily agreed, and we got caught up last week with all the latest accomplishments and developments of a firm that truly proves that America is STILL the land of opportunity!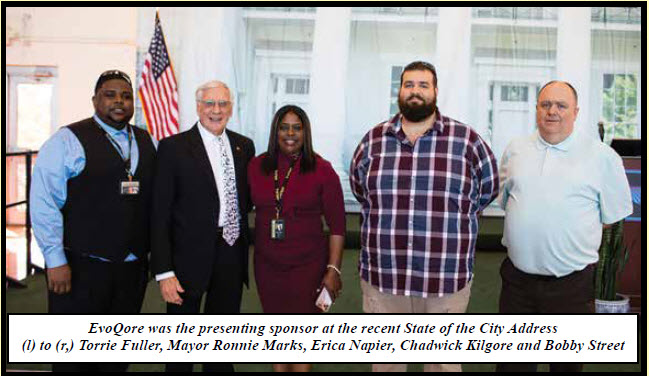 Torrie Q. Fuller grew up in Lawrence County, and always thought he would be a lawyer. He loves to help people, "came up rough," as he puts it, and thought that being an attorney would be the best way to make a difference. However, it was at the Lawrence County Tech Career Center that Torrie became enamored with information technology, and that is a love that has only grown over the years. Torrie got his A.A. degree from Calhoun and his bachelor's from ITT Tech, and he knows that he is doing what he was born to do.
EvoQore has had to evolve, and it was the craziness of COVID and the extra demands put on the IT industry as we all worked at home in our PJs that helped them become so excellent that they were even sought out by a New York fashion design firm by the name of Marchesa. EvoQore came up with software that made it possible for designers to create their fashion pieces completely online and still be able to work remotely. EvoQore is also the IT firm that handles the Tony Markets Group, also out of New York, where they managed more than 1400 mappers. They developed some software for 640 Square, which is an application for chiropractors to be able to have a virtual desktop environment in their practices. EvoQore remains the IT service that cares for the Limestone County Public schools, and that means managing the tablets that are now in the hands of the students.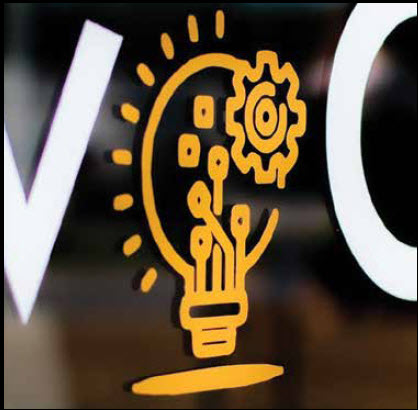 Since 2021, EvoQore has also been awarded some new certifications which make them more marketable and competitive. One is the Small Business Administration HUB Zone certification, which is necessary in order to land government contracts, and another is what is referred to as being Registered Practitioner Certified. That is a sophisticated and difficult designation to achieve, and both certifications have caused EvoQore to evolve into a greater level of customer service and excellence.
EvoQore is a tech solutions company that has a deep commitment to work for the customer, rather than have the customer feel they are at the whim and discretion of the tech company. "We work for you, not the other way around," Torrie told me. They also handle network security, software development and applications, help desk and engineering services, and they are affordable. Here is some of what they say about themselves: EvoQore Technologies was founded in 2020. We are a small minority-owned business who seeks to provide our customers with evolving information technology engineering support solutions that will secure and maximize their operational effectiveness. The combined knowledge of our staff equates to over 32 years of IT and software applications development. 

They are also hiring, and are only interested in people who are both competent as well as service-oriented, and who have a solid work ethic. Here is why EvoQore feels it is a good match for aspiring IT professionals who enjoy the challenge of building a business in the early days of its development: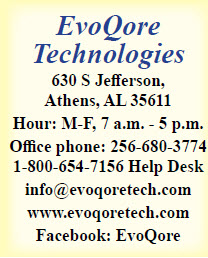 Join a team where excellence is our core! EvoQore Technologies values the intellect, diversity, and cultural backgrounds that make us all unique. We strive to be individual but have the same goal at the core. That is to make a difference collectively. EvoQore employees work together to make a difference by serving our community and customers. Our employees are passionate about information technology, software and application development. 
I watched his team in action on the day of the ribbon cutting, and what Torrie says above is true. His team made the day memorable, and I have no doubt that they will serve their IT customers with the same passion and professionalism that they exhibited on opening day. If you have the need for state-of the-art cyber security for your business, you need to contact EvoQore Technologies to custom design the services that you need, can afford, and will support you.
By: Ali Elizabeth Turner