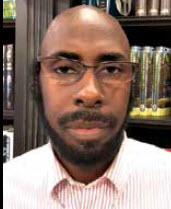 By: Eric Betts
Who was Mary McCloud Bethune? She was a woman with remarkable "potential in her youth, who had the courage to change old ideas and practices and directed the power of her dreams toward good ends."
She was a woman whose character was marked by determination, self-discipline, courage, and a remarkable desire to maximize her potential as well as that of others. She did not allow past or present circumstances dictate her future. She dreamed, planned, and executed gigantic missions and allowed nothing to discourage her. Her life is a model for all those who were born of humble beginnings, yet through faith lifted herself and others to places many would have thought impossible. She was a former sharecropper, homemaker, educator, human rights leader, college founder, and a presidential advisor.
According to educator, Barbara Summerville,
Mary Jane McLeod was born July 10, 1875, in Maysville, South Carolina. Mary was the 15th of 17 children. Her parents, Samuel and Patsy McIntosh McLeod, had been enslaved. Many of the McLeod children had been enslaved. When the McLeods were freed from slavery after the Civil War, they were able to buy a 5-acre farm called the Homestead. Samuel and the children plowed and planted their land with cotton. Young Mary grew up working the fields. She once claimed that she could pick 250 pounds of cotton in a day.
Because she dared to pursue her dreams and to maximize her God-given potential, she accomplished what many who began life with greater privileges never accomplished. She was the child of enslaved parents and was herself a sharecropper, yet she became a great American leader and a frequent guest in the White House. Her name lives on today as a mighty trailblazer for freedom, justice, and equality. Her legacy is one of a gifted teacher, who sacrificed so much that others might learn, whose dreams were ultimately realized
Mary didn't wait until she had an official position or career to exercise here gifts. She pursued not a career, but a calling. She took every advantage to walk in her gifts, rather than wait for everything to fall in place for her. Her goal was to be a teacher, but she did not wait until she was hired as a teacher to be helpful in her calling. She put her skills to use while working toward her dreams. Because of her commitment to her dreams, and her willingness to take advantage of opportunities to use her gifts, opportunities opened before her. As one historian noted:
She helped her family and neighbors who could not read. She read the Bible to her grandmother. She read letters for her neighbors. She kept track of her father's cotton sales…Throughout her life, Mary had powerful dreams. One dream was about many young people. They were wearing suits and dresses. They were waiting for someone to help them. Mary decided to start a school. She and little Albert moved to Daytona, Florida…Mary had $1.50 to start a school. She rented a small house. She found four young students. Mary opened her school in 1904. It was the Daytona Educational and Industrial School for Negro Girls. Mary opened her school with four students. She still needed supplies for the school. She searched the neighborhood. Mary found charred wood to use for pencils. She mashed berries for ink. She made beds out of large sacks stuffed with moss. Mary needed money to teach more students. A man named Mr. White respected her goal. He gave her $250. Mary used the money to build a school. It was called Faith Hall. This was the start of Bethune-College in 1906. In 1925, Bethune Joined with Cookman, a nearby school for boys. Mary was president of Bethune Cookman College. [She later] became a friend of First Lady Eleanor Roosevelt.
Mary went on to become an advocate of freedom, justice, and equality for all peoples. She was widely respected on the international stage. Bethune-Cookman remains the pride of historically black colleges. It has produced engineers, scientists, lawyers, doctors, business leaders, judges, and civic leaders. Her legacy and dream continue to live on. She had a dream of children waiting for someone to help them; she followed her inner dream and committed herself to be the person to help them.
What was it that gave her the drive which she possessed? It was her inner dreams that she believed was put upon her heart because of her faith. She would not rest until she saw it fulfilled. This was the secret of her success.
She once said, "For I am my mother's daughter, and the drums of Africa still beat in my heart. They will not let me rest while there is a single Negro boy or girl without a chance to prove his worth."
The lesson of her life is a testimony that past or present circumstances never make one a victim in life, and can never undermine or limit one's future greatness. Anything is possible if one dares to believe and works toward those beliefs; they can accomplish what seems to be impossible and silence the naysayers.
By: Eric Betts
Assistant Director, Curtis Coleman Center for Religious Studies and Ethics at Athens State University