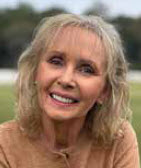 By: Donna Clark
If you're like me, those two words are totally opposite of what you've been told most of your life. We are to dream BIG! Have high hopes. Challenge ourselves. Work hard. My husband has a saying that I think of frequently. His logic is, it's all in your "want to." And for the most part, I agree. If you want something badly enough, you can find a way to make it work. It just comes down to how bad you want it. Many people have accomplished great things. They've worked hard and made sacrifices because they chose to pursue that big, what might have seemed impossible, dream. I believe we should have goals and do our best to obtain them, all the while surrendering to God's will for our lives.
I heard a song on the radio the other day. The simple message was so powerful with lyrics that were challenging to say the least. The name so fitting — "Dream Small." I paid close attention, and I realized this artist, Josh Wilson, was on to a truth that maybe we've all missed at some time in our lives, or at least lost sight of, a truth we need to be reminded of. We set our goals and begin to climb the ladder to obtain them. The ladder of success they say. But in all our work, busyness, pushing to reach that big goal, how many small things have we missed along the way? And when I say small, that's not to be dismissed as unimportant or not worthy of our time. Sometimes we hold in our hands small things that can be used to accomplish great things, if we would only allow Jesus to lead us and we follow. When we become so occupied with our plan to fulfill the big dream, so focused on ourselves, we sometimes become too busy to notice the unnoticed.
As much as we want to believe that a successful life is measured by the possessions we've gained and accolades received, our title or status, at the end of this life, these things will fade away and we will not be taking any of it with us. We don't need to buy the lie that we have to do it all. A life lived well will be the life that is lived loving God and others as ourselves. There's nothing wrong with dreaming those bigger dreams, but just don't miss the small ones – the ones that truly change the world. As the artist so simply put it, the small things are big things. Let me share some of those lyrics with you and hopefully it will encourage you, as it has me, to stop and look at the life we're living. He reminds us of the value of –
The mom who's singing songs to her children about the Lord.
A dad who takes the time with his kids that the world tells him he can't afford.
Visiting the widow down the street that no one sees, dancing with the one with special needs, and loving those older who now feel unseen.
The pastor at a tiny little church, years of giving and loving on the hurt.  
He further says to —
Find the little ways that only you can help. 
And to never get weary – keep loving, keep serving, keep listening, keep praying, keep hoping,   keep seeking, keep searching.  
Add up all these small things and see them get bigger, after all, five loaves and two fish fed them all. A tiny rock can make the giant fall. 
These simple moments change the world.
Today, look for a small thing that you can do that will make a big impact. And if no one sees or praises your effort, I can assure you that God does. As Matthew 22:36-39 tells us – There is no greater satisfaction than loving God and then to love your neighbor as yourself.
Dream Small, 
Donna Clark