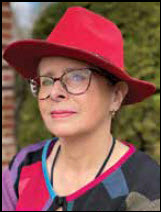 By: Ali Elizabeth Turner
In 1942, Britain and all of the free world were facing down the very real possibility of defeat by the Nazis and the terror of living under the boot of der Fuehrer's insane fury. However, Winston Churchill had a plan to defeat Germany that proved to be as effective as the Trojan horse, and at last much of what used to be classified has been turned into a book by Sarah Rose that is entitled D-Day Girls. It is written as a novel, but in no way is it fiction. The Washington Post says of the book:
D-Day Girls is scrupulously researched. Rose not only scoured diaries, oral histories, war crime testimonies and declassified military files, she moved to France to learn the language, went parachuting After D-day and studied Morse code so she could immerse herself fully in the lives of her heroines.
The above description of an author's quest for accuracy and understanding people she never met itself speaks volumes. Of even greater curiosity and fascination is how different the three women discussed in the book were from each other, and yet found a way to come together to be a part of the Greatest Generation, who inarguably by grace accomplished the impossible.
Churchill's plan was to recruit women, some of whom were British citizens who had been born and raised in France and could "pass for being French" because they were. The Office of Special Services, which later became the Central Intelligence Agency, recruited Andrée Borrel, Odette Sansom, and Lise de Baissac, amongst several others, and together they gathered intel, blew up train tracks, parachuted in to France with weapons, and ambushed Nazis.
This book is not for the faint of heart, and there is no way that it could be. The Nazis didn't even try to break Andrée because they knew it would be pointless. It is also unnerving to think that Odette Samson was a married woman with children who, like Andrée, ended up being captured and executed by the Nazis. Andrée and Odette were posthumously awarded the highest honors in both France and England for their courage, and the extents of their exploits were documented by their fellow colleagues in the Resistance both during and after the war.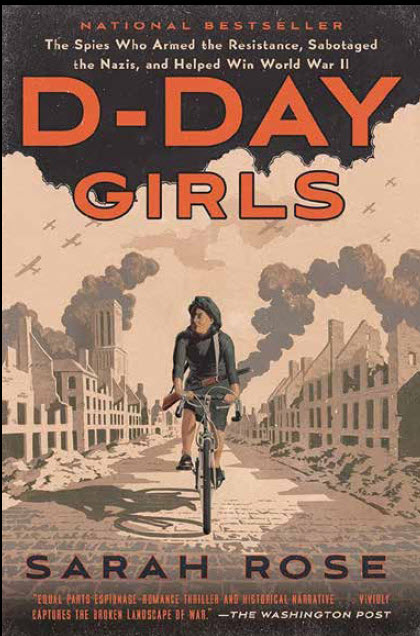 Lise de Baissac was one of the first women (the other being Andrée) who parachuted into France to help the Resistance. She worked with her brother, Claude, and unlike Andrée and Odette, Lise lived to be nearly 99 years old. After D-day, she actually rented a room behind enemy lines so that she could keep gathering intel. After the war, Lise married an artist and interior designer, and lived in Marseille. I cannot imagine going from being a spy to endeavoring to live a "normal" life after such danger and heroism, but apparently she did. All I know is that once again I am having to fully acknowledge the fact that I owe a generation a debt of gratitude that I will never be able to repay, and I am glad to be reminded once again that the Greatest Generation fully deserves the title.