By: Ali Elizabeth Turner
For decades, Keith Rowe of Cabinet Express and his family have been in various aspects of the construction industry and real estate development in the Tennessee Valley. Keith says, "I was born and raised a farmer, but as times changed and real estate development became dominant in our market, I moved into the construction industry. In 2017, I began buying and remodeling houses to resell. As I was rehabbing houses, I saw a need for quality cabinets at a great price, and that is how Cabinet Express was born."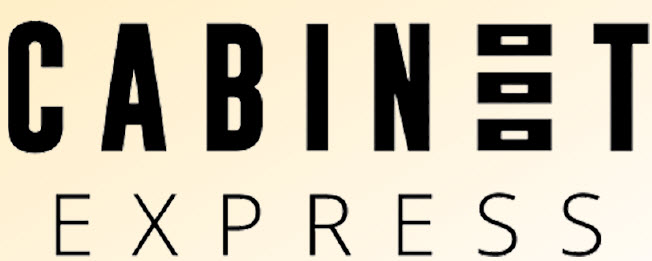 I know from several conversations with Keith that doing things right, irrespective of personal cost, is one of his core values and is just how he does things. Since 2020, Keith's company has focused on bringing beautiful, affordable all-wood cabinets to developers, DIYers, and investors at a reasonable price and with a quick turnaround time. The cabinets have a custom look, but not a custom price. They stayed busy, in spite of the uncertainty of COVID, and they have added new services and a new staff member. Holly Rowe Guthrie (who as far as anyone can tell is not related to Keith's family) is now running the front office. "She is able to handle the walk-ins and give tours, as well as keep us all on schedule," said Keith, and he is glad to have her on board.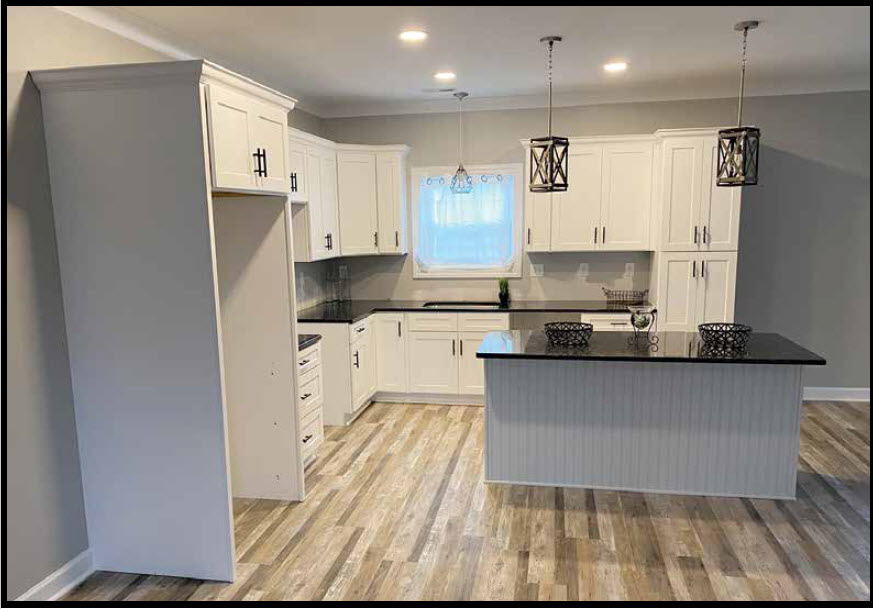 In addition, Keith has worked hard to build a team that makes production and meeting client needs, desires, and deadlines the things that rule the day. "Because we are able to meet face to face, we have built relationships, hold each other accountable, and it has translated into benefitting the customer," said Keith. He added, "COVID hurt us, but it also made us have to thrive. Our January numbers have been good. We are going to have a booth at the Huntsville Home and Garden Show on March 3 through March 5, and we hope people will come see us." We both agreed that it is such a relief to be able to get back to normal and do things that used to be a part of our lives, like gathering at a home show, and the dreaming and planning that goes with it.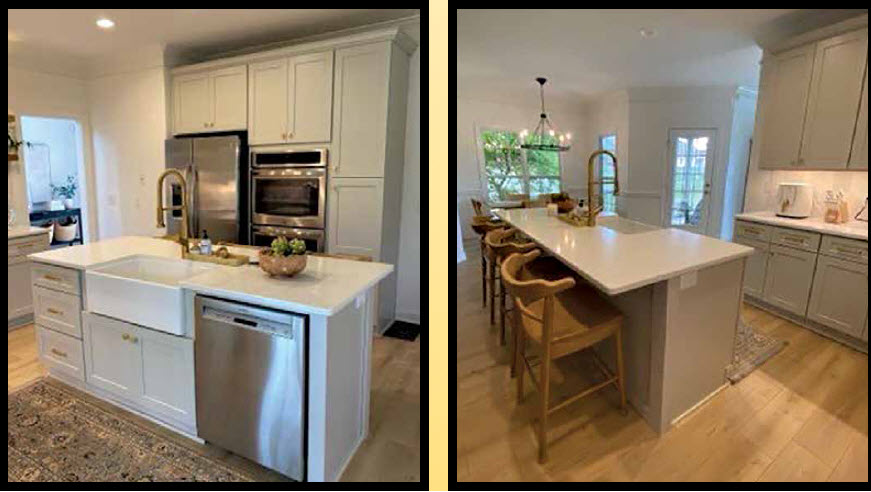 It is no secret that in the past few years construction businesses have been plagued with supply chain issues, and Cabinet Express found a number of ways to avoid some of those obstacles, especially during COVID, that were keeping projects from being completed. The first was to make sure that suppliers were based in the U.S., and no one was having to wait for the more than 100 ships that at one point were bouncing around in the surf off Los Angeles to get unloaded and then shipped east.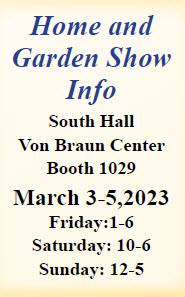 Another thing they discovered is that it was less expensive for everyone, the business as well as the clients, to order cabinets that arrived painted white, and then custom paint them. "We have our own guy that can custom paint any color that is chosen, and that has really cut down on turnaround time," Keith told me.
Full remodeling of kitchen and baths is available at Cabinet Express. It used to be that they would do complete kitchens in brand new houses, supply cabinets for the do-it-yourselfer, and do installs for homes that had already been remodeled. But the demand has increased for total kitchen and bath remodeling services, and Cabinet Express has stepped up to meet that need.
Cabinet Express will also do "medical remodels" for both the bath and kitchen. They include wheelchair accessibility, all manner of shelves, cubbyholes, and cabinets that can be easily used from wheelchair height in both the kitchen and the bath. All cabinets and drawers feature soft close, which means they just glide open and shut and never get stuck. They can do "everything from floor to ceiling," and their cabinets have a lifetime warranty. Cabinet Express also offers financing for customers.
It is no longer the case that only custom built cabinets offer upgrades and "custom features." Now you can get upscale accessories like the soft close hinges and drawers, lazy Susans, dummy doors, farm house sinks, and high-end pulls. Cabinet Express has several vendor lines of cabinets and they are all solid wood with no press wood. If you go on their Facebook page and see pictures of some of their recent projects, you'll see that they look like something out of Southern Home or Magnolia. You can also see pictures of less expensive kitchens, and they still look beautiful and are durable. What make the most difference are the accessories, and Cabinet Express will always respect your budget.
Here is what they say about who they are and what they do: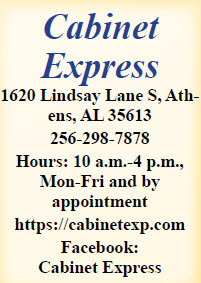 Cabinet Express is your solution for quality and affordable RTA cabinetry in Athens for your kitchen, bath, library, and much more. Our team, centrally located in North Alabama, has a combined 20+ year industry experience, and our pricing and service are second to none. From traditional framed cabinets to more contemporary frameless cabinets, we have countless styles and options to suit your new inspiration and ideas. Breathe new life into the heart of your Athens home with new bath or kitchen cabinets by Cabinet Express.
The Cabinet Express showroom is located at 1602 S Lindsay Lane, Athens, AL 35613, right across from White Bison Coffee, and just south of the intersection of Hwy 72 and Lindsay Lane. Stop by today for a no-obligation consultation to see what they offer, or come visit them at Booth # 1029 at the Huntsville Home & Garden Show. They are dream makers, and they are waiting to make yours a reality.
By: Ali Elizabeth Turner