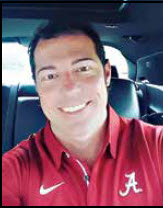 By: Nick Thomas
I have been extremely clear about what role nutrition plays in life. Once nutrition is stable, it is time to approach the activity level needed to sustain a healthy life. There is no way that individual activity level will be a constant over the years. Everyone will go through phases of life where time or physical limitations will be a factor, which makes this type of nutrition even more important.
The activity side of fitness is not everyone's favorite topic, mainly because most do not want to hear the actual reality of what it takes to be effective.  There are multiple components to fitness which have to be met in daily activity to be truly beneficial. There are also other factors which vary based on the individual as well. Age and physical ability and/or injury is a consideration, but more than that are individual goals. Things such as weight loss or gain, or even maintenance, call for different approach; along with muscle growth. Finally, what makes this all sustainable is not just success in achieving goals, but the enjoyment of the activities along the way. Simply put — you will never stick with something you hate. A weekly and monthly plan has to be made with sound training knowledge of exercise which is challenging while providing a total body approach, therefore giving balance, strength, and more.
For most people walking/jogging on a treadmill or spending 30 minutes in the gym doing a basic split routine a few days a week is not going to develop change either way, at least not past a certain point, not to mention how bored life will become, ultimately leading to quitting. This is where the "sound training knowledge" comes into play. Having an educated trainer who truly understands the body and how to create challenging, personalized workout plans which progress continually so new levels are achieved and excitement is continuously peaked is key.
Working out should provide a release; it should be a tough but stress-relieving portion of the day. Yes, trainers cost money BUT they provide so many benefits. First, a trainer is going to give their expertise making sure to prevent injury and/or exhaustion with the process in general. Next, it does not matter what time of day one works out; there is just something about showing up dressed and ready and not having to think at all, just doing what is said to achieve a good burn and sweat. Finally, by having someone to keep routines fresh and new, it is easier to stay engaged physically and mentally achieving goals. Having someone to encourage and maintain focus while pushing forward is priceless. The accountability factor gained by paying and scheduling workouts regularly with a motivating, educated trainer will exponentially increase sustainability in living a healthy life mentally, nutritionally, and physically.
By: Nick Thomas, owner of Prime Performance Training, and Certified Sports Nutritionist