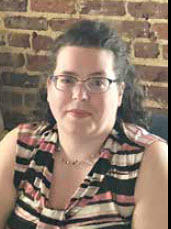 By: Cayce Lee
As summer begins to wane, it's time for our schools to get back in session. Limestone County schools return first on August 6, quickly followed by Athens City Schools on August 11. So please, be watchful of students at street corners waiting for buses, walking and cycling to school, and making their way across many of our thoroughfares. With quite a bit of road construction happening in our bustling community, plan for a little extra travel time and quite a bit of grace to get you through your commute. Athens-Limestone Tourism wishes every student, teacher, administrator, and support staff a safe and successful school year.
Don't count the summer fun done yet though because August is jam packed with events happening all over Athens-Limestone – and a few of our neighbors too. Rodeos, car shows, live music, family-friendly events – there's a little something for everyone. You can always find the details to the highlighted events at the tourism's website, VisitAthensAL.com, on the event calendar. Plus, there is loads more that we just don't have room to feature here as well as some highly anticipated events for the rest of 2021 like the Tennessee Valley Old Time Fiddlers Convention, Athens Storytelling Festival, Athens Cemetery Stroll, and more. We're even working on getting our 2022 events up and ready for you to plan to enjoy.
It's Hip To Be On The Square…
August 6 is a great time to come visit the Athens Square as Fridays After Five livens up the Athens Entertainment District with help from area restaurants and shops. Grab your family and friends and enjoy a meal at one of the local eateries around the Square like Village Pizza, Lucia's Cocina Mexican, Wildwood Deli's Friday Supper, or Mozza Pizza. There are also food trucks rolling in to enjoy too – so you can grab and go. Purchase your "blue cup" and stroll the Entertainment District and shop the stores staying open late just for you. Bring your lawn chair and enjoy live music with Athens-Limestone Tourism on the Marion Street steps of the Limestone County Courthouse as they host their final free concert of the 2021 Summer Concert Series featuring The Malones and Friends, presented by Blake Williams Communications.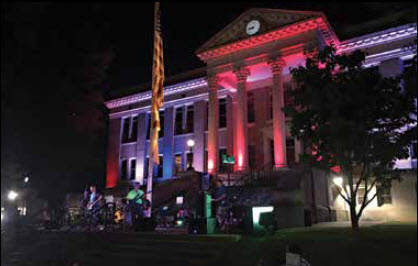 August 6 And 7 Is Absolutely Packed With Events…
Trippin' Dixie helps kick off the re-opening of Mac's Sports Bar & Steakhouse on August 6 with a night full of music. The Piney Chapel American Farm Heritage Days returns to Athens with their trail ride and fish fry happening Friday, August 6 and more fun continuing August 7 with the Parade of Power and activities for the whole family. Athens' Ladies Civitan Yard Sale Fundraiser will be happening August 6 & 7. You can enjoy locally grown produce, artisan goods, live music, and more at the Athens Saturday Market. Head over to Joe Wheeler State Park for their Yoga Hike. Wander around the Square and admire the cars, trucks, and bikes that show up for this month's Cruise-In. Kolt Barber's American Cowboy Showdown takes over John Barnes Park in Ardmore, TN, on August 7 for a night of bronco busting, bull riding, and a country music blowout.
Family-Fun Awaits…
Celebrate National S'mores Day with Joe Wheeler State Park on August 10 or hit the trail for the Owl Prowl Night Hike on August 14. Kick up your heels with Studio H Dance Company Back-to-Dance Bash on August 15 in Ardmore. Take in the Ardmore Crape Myrtle Festival at John Barnes Park on August 21. The General Joe's Car Show and Rockin' the River take over Joe Wheeler State Park on August 21 for a day of fun, cars, music, and more. Pack up the whole family, Fido included, for the Dog Scent Trail Hike happening at Joe Wheeler State Park on August 28. Head for the Hilltop in Elkmont as the annual Elkmont Car Show revs things up on August 28.
A Few Special Events To Think About…
Rick Burgess of the Rick and Bubba Show comes to First Baptist Church Athens for Man Church on August 12. Rustic Willow Market Days will be packed with more than 100 vendors to shop on August 14 at their location in Ardmore, AL. Machine's Machine Shop in Ardmore, TN, is hosting a cancer benefit for local Stevie "Root" Lewter on August 14. You'll find Mike Cole pickin' in the parking lot of Limestone Manor on August 14. Dream Key Realty hosts their open house with food trucks and live music with Daniel Jones or grab your camera and head out on a Nature Photography Hike at Joe Wheeler State park on August 19. K-I-N Stables hosts two days of Everything Equine and More Yard Sale on August 20 and 21. Get ready to reel 'em in with the Bama Blues Catfish Trail Tournament Night Event at Joe Wheeler State Park on the 28th of August.Welcome Home…
August 14 sees the Class of 1971 of Athens High School return home for their reunion. Union Hill Baptist Church is hosting their Homecoming Weekend on August 21 and 22. We hope everyone has a grand time celebrating and enjoy their time together.Urgent Need — Community Blood Drives…
The blood supply in the Tennessee Valley has hit critical, and all donors are needed to help replenish this life giving resource. August 11 has the American Red Cross coming to the Athens-Limestone Visitors Center Meeting Room. LifeSouth is coming to Sardis Springs Baptist Church for the Kaley Elizabeth Greer Memorial Blood Drive from 10 a.m.-5 p.m. on August 14. It's best to schedule a time slot to donate blood for both of these events.
Thank You…
We'd like to say 'Thank You' to all of our hardworking restaurant workers, retail workers, hotel and motel workers, and other travel-tourism workers who continue to strive to serve our community and visitors in the face of continued labor shortages.
By: Cayce Lee – Social Media Specialist, Athens-Limestone County Tourism Association