By: Ali Elizabeth Turner
This past January, Kate Morgan Smith came up with an idea, began to look into possible ways to make it real, and by March (with solid support from family and friends) she was ordering inventory. What was her idea? "To provide high-quality bridal gowns at attainable prices for an affordable boutique experience." What does that mean? Here is her story which will explain the excitement we felt on August 8 at the Chamber of Commerce ribbon-cutting ceremony when her "dream business" was officially launched.
Kate is the second of four daughters, with the youngest still in high school. Kate, her two married sisters, and her sister-in-law all found that they had to go out of town to find the wedding dress of their dreams, and they would have greatly preferred to have had the opportunity to "shop local." Each was successful in finding the perfect gown, and had a "dress shopping day to remember," yet Kate wanted to make that a possibility for brides in Athens.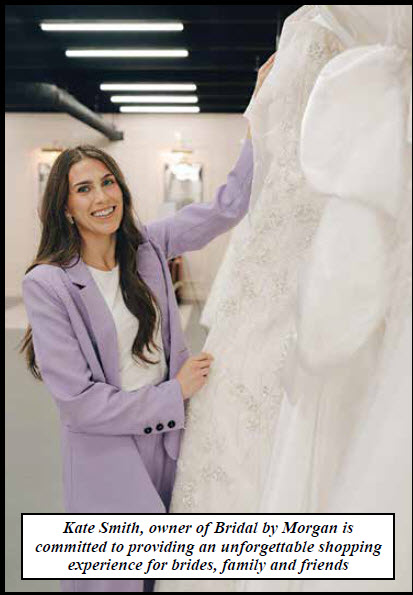 Kate got her idea of what she hopes will be a legacy of love from two sources; a bridal shop in North Alabama that has been in business for more than 50 years, and her Grandfather Morgan. The bridal shop where Kate found her own bridal gown is in a small town, and brides-to-be travel from all over because of the sublime service and excellent experience that has been touted largely by word-of-mouth for a half-century. Her grandfather, Ronnie Morgan, had a mercantile store in a small town in Georgia, and it was the place you went to for everything you needed — groceries, gas, or a bite to eat. His dream was for it to be an enduring "staple" in a small town. Morgan Grocery is still going today, and is the embodiment of "shop local."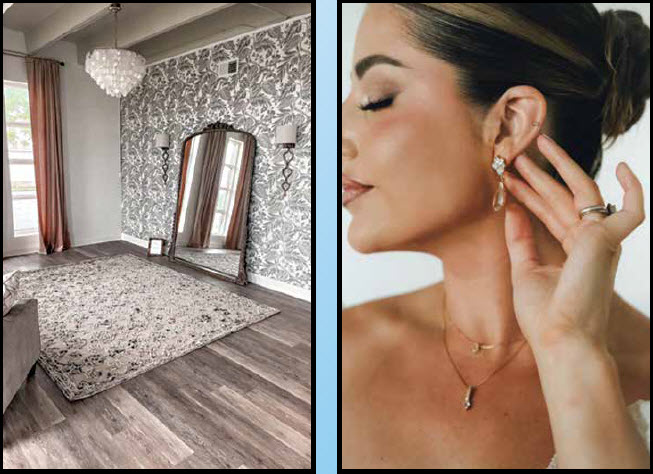 Kate desired to meet a need and do it well, and she wanted to serve our community. She calls what she does "building space for the bride." The process begins with an online interview that has the bride tell a bit about herself, the ceremony/reception venue, and her wedding dress dreams. Approximate measurements and style elements are included, and perhaps pictures from and links to other sources of dresses that have already caught the bride's attention. Also included in the online interview is the budget range for the dress, and generally dresses at Bridal by Morgan range from $1,200 to $3,000. Kate then sets to work to find selections that will meet the bride's specifications. However, once the bride et al arrive for the appointment she does something that just never happens in a bridal boutique: she lets the bride and the bride alone peruse dresses that are on the rack. "Ahead of time, I put clips on dresses that mark what seems to be what she's looking for, and also let her look at each one on the rack just in case she finds something that is a different style that she likes better. In most bridal boutiques, the staff does all the selecting, and the bride just has to choose from that selection," Kate told me. The entire group in attendance for the appointment is offered sparkling water, lemonade, or champagne when they arrive, and then the selection process begins.
Bridal by Morgan exhibits an uncommon commitment to "protect and elevate the bride," Kate explained. The bride goes into a large, private dressing room, receives any needed assistance from Kate with the gown, gets the first glimpse of herself in the in the mirror, and then goes out to where the rest of the group is seated. She stands on a comfortable dais while her gown is draped to the floor as needed by the design of the dress. Having a protocol where the bride leads and Kate protects the experience greatly lowers the chances of digs and disparaging remarks that upon occasion leave the bride in tears and ruins the day.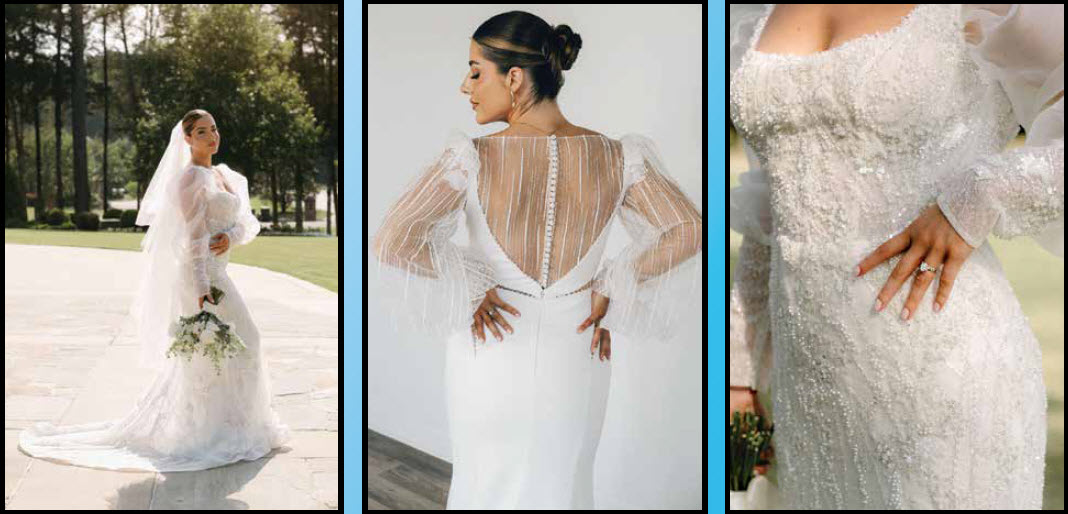 "We want everyone to slow down, be intentional, and enjoy the experience," Kate told me. Because true boutiques are owned and run by local people, there is not the kind of "hurry-up-choose-your-dress-and-be-done-with-it" atmosphere that can appear in a big-box store.
Kate has some favorite lines of gowns, as well as her own private line. From Ukraine, there is a label called Yedyna, and is pronounced "Yuh DEEN ah," which means "You are the only one." Also from Ukraine is a line known as Pollardi, along with one out of California called Enzoani. Kate's own line is called "Wonderfully Made," which is a reference to her strong faith as a Christian and the truth that we are indeed "wonderfully made" by our Creator. We chatted about the Scripture in Revelation that talks about the bride having "made herself ready," and how there is no other day in the life of a woman here on earth that more closely approximates that promise of a most glorious day.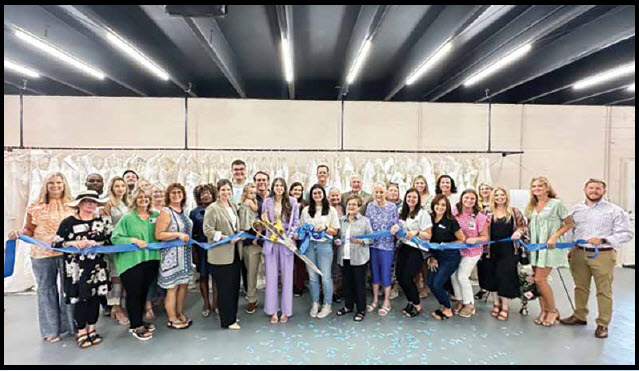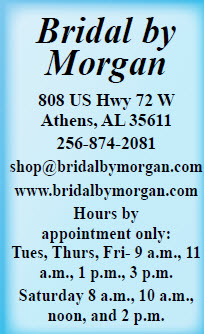 Bridal by Morgan also carries bridal accessories and jewelry, and soon will be adding gowns for the mother of the bride as well as flower girls. The veils and belts come from a label called Jaxie, and there is wedding jewelry by Olive and Piper. "You don't have to be a bride to purchase the jewelry," Kate told me with a smile. They also carry what Kate calls "honeymoon attire" for the wedding night.
I asked Kate to show me pictures from her own wedding, which was in November of 2020. Kate and her bridesmaids were truly tastefully and beautifully dressed with a stunning result. She said with a tender, grateful smile, "I had the dream wedding, and I have a dream business."
If this kind of attentive care is what you seek for your wedding day, then make an appointment today with Bridal by Morgan, and let them craft an unforgettable experience for you.
By: Ali Elizabeth Turner