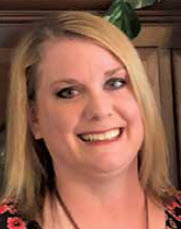 By: Leigh Patterson
Springtime is just around the corner, which means it is time to make preparations for landscaping and to plant flowers, shrubs, and trees. If you are a business owner, or someone who is responsible for landscaping a church or public building, consider our Beautification Award program when making your plans!
The Athens-Limestone Beautification Board, which falls under the KALB organization umbrella, annually recognizes businesses, churches, and public buildings where caretakers go the extra mile to create beautiful landscaping. Green space and attractive landscaping are so important to the appearance of our community, and the Beautification Board believes that the people who work so hard to provide that beauty should be rewarded. Recognizing well-landscaped properties here in Athens and Limestone County is the Beautification Board's way of saying "thank you" to those who add a beautiful touch to our community.
This program was put on hold in 2020 due to the COVID-19 pandemic. The board plans to move forward with judging this year, which will take place in May. The beautification board is in the process of refurbishing and updating the award signs. The newly updated signs look great thanks to the hard work of Mike Raney and his Collision Repair students at Limestone County Career Technical Center.
Award recipients who currently have signs will be contacted soon, and signs will be removed before judging this year. Please let KALB know if you wish to be reconsidered for an award in 2021.
We invite the public to be part of the process, keeping a lookout for particularly well-manicured and colorful landscaping throughout the City of Athens and Limestone County, nominating those you believe worthy of recognition.
Judging Criteria
All properties nominated will be judged using a set of standards for evaluation. Judging criteria will include the following:
Overall design
Construction (walls, walks, and pavement)
Planting (condition of plants, color, texture)
Maintenance (proper trimming, edging, and pruning, lack of weeds, neat)
Litter control (no visible litter, trash containers available and in good condition)
How To Nominate
Please help the Beautification Board to honor the best.
Beginning on April 1, nominations can be made by businesses, churches, and government offices themselves or by any member of the community. You may call in your nominations to 256-233-8000 or send an email to KALBCares@gmail.com. You may also nominate online at our website www.KALBCares.com. On the top menu, hover over Beautification and then click "Beautification Awards." Nominations will run through May 14, 2021.
Let's work together to honor those who strive to improve our Limestone County communities.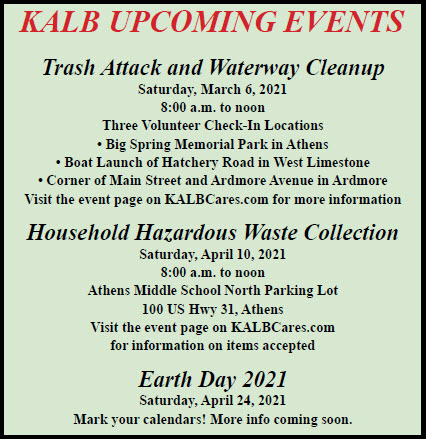 By: Leigh Patterson
Executive Director – Keep Athens-Limestone Beautiful