By: Ali Elizabeth Turner
In 1988, Decatur AL football great Benny Perrin and his brother Braxton opened BB Perrins Sports Grille just off of 6th Avenue and Holly Street in Decatur. It has kept right on going, despite the crises "curve balls" of Chronic Traumatic Encephalopathy (CTE) and more recently, COVID 19. Benny Perrin was a Decatur High sports legend, and graduated from the University of Alabama. He played in the 1978 and 1979 National Championship seasons, and also received the game ball in Coach Bear Bryant's 315th win in the 1981 Iron Bowl game against Auburn. That win made Bear the winningest coach in college football history. Benny was also part of the St. Louis Cardinals NFL team for four years. Braxton was an avid golfer. Benny and Braxton founded BB Perrins Sports Grille together, and they learned many BBQ secrets from the legendary Big John of Dreamland BBQ fame.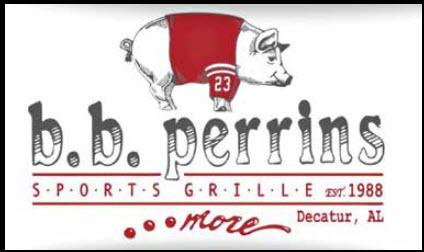 Sadly, Benny battled the effects of head injuries suffered while playing the game he loved for several years until he passed away in 2017. He loved life, people, his family, God, sports, and the restaurant. I have been told everyone loved him, and in honor of all he built and was, his family, restaurant family, and community have continued what he and his brother began. Braxton recently passed away due to complications from COVID-19.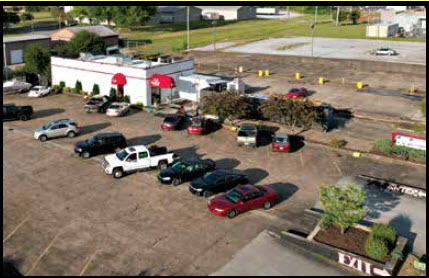 What Benny, Braxton, and their crew successfully started was Decatur's version of Cheers, and the combination of "where everybody knows your name," along with truly sumptuous Southern sports fare has served to make BB Perrins the best sports grille in Decatur. They are most famous for their ribs, sandwiches, pizzas, burgers, and desserts, but I could spend the rest of this advertorial talking about their wings. Hands down, and I am not being paid to say this, the wings at BB Perrins are the best I have ever had. EVER!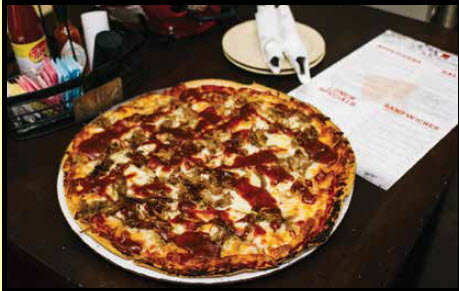 Taylor Jones, who is the manager, told me that back in the day, Benny would only serve his signature slow- smoked wings on game days, but the demand was so great that eventually they decided to make them a permanent part of the menu. While I knew that no one would or should spill the trade secrets, this much I can tell you: the undisclosed ingredients of the rub, combined with a brief flash fry just before they are taken out to the table, and finished with handmade dipping sauces whose flavors include sweet heat, honey mustard, bleu cheese, ranch, and BBQ are what seal the deal. It didn't hurt at all that the celery was fresh and crisp. My fingers were a happy mess, the resulting pile of bones was impressive, and I thoroughly used the napkins and the moistened towelette to "destroy the evidence" without a smackerel of shame. Best. Wings. EVER!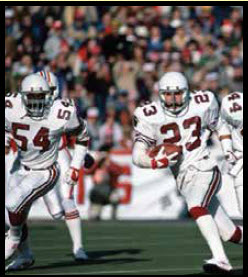 For the business crowd, BB Perrins serves lunch specials every Monday through Friday between 11a.m. and 2 p.m., and they include a smaller version of the chef salad, a smaller bowl of their award-winning gumbo, a rib special, chicken tenders with fries, and a pork loin special.
BB Perrins gets their produce from local sources, and the freshness serves to enhance the flavor experience. They serve a lot of salads, and they are huge. They have several desserts for which they are well known, and like the salads, the sizes are such that the desserts are shareable. Their best seller is the PB fudge pie, and the menu describes it as, "Our signature dessert! A layer of fudge topped with light and creamy peanut butter and topped with chocolate syrup." They also have freshly made key lime pie and a brownie sundae. They do catering as well, and for that specialized menu they will include their homemade banana pudding.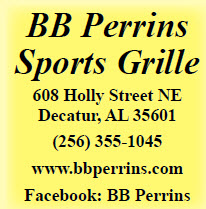 Taylor told me about how they coped well during COVID as a result of some decisions they made which truly paid off. He said, "We kept the same hours because we really wanted people to know that we were still here. People would come in to get their to-go orders, and even though they couldn't stay except for a minute, they were greeted just like they always had been. They tipped the girls well, and we did not lose one employee. Then, when we were able to open back up, people realized that nothing had really changed except that now they could come and sit down and enjoy what they had always enjoyed."
BB Perrins is full of sports memorabilia of all kinds, and the tables have newspaper clippings of Benny's sports career beginning in high school as part of the décor. Taylor is a golf pro, having won the US Hickory Open two times. "It feels really good to have my trophies here next to Benny's," he said. I have watched Taylor with customers as well as staff, and I think Benny and Braxton would be proud to see that what they started is still going strong. Come, see, and taste for yourself that truly, "the legend lives on."
By: Ali Elizabeth Turner