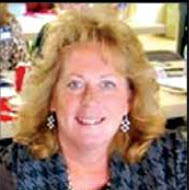 By: Sandra Thompson
The public is invited to a very special event to honor our veterans this year. Athens State University and the Alabama Veterans Museum will come together to present a program and luncheon to honor our veterans. Our guest speaker will be Ms. PeggyLee Wright, former Blackhawk pilot and entrepreneur. The event will be held on November 11 at 11 a.m. at the Alabama Veterans Museum event venue, 114 W. Pryor St.
PeggyLee Wright is a former US Army UH-60 Blackhawk pilot, having served at the 82d Airborne Division, Honduras Central America, and Fort Lee, Virginia. Following her military career, PeggyLee used her experience in DoD, logistics, leadership management, behavior analysis, and education to create a new approach to business development and solutions providing, ultimately establishing THE COMPANY in 2018.
THE COMPANY is a woman-owned, veteran-owned small business located in Huntsville, Alabama. As company president, PeggyLee harnesses the true power of Huntsville's synergy through an expert and veteran approach with measurable impacts across government, industry, academia, non-profit, and military enterprises.
PeggyLee's contracting & industry clients span various sectors and include leaders such as Deloitte, Torch Technologies, LINC Research, Innovative International Technology, DCS Corp, Systems Planning Analysis, and Rippleworx. Within the academic arena, she is leading development for the Alabama School of Cyber Technology & Engineering (ASCTE), America's only high school focused on preparing the next generation of cyber leaders. As a result of her multi-discipline approach to consulting, THE COMPANY has generated tens of millions of dollars in revenue directly impacting the Huntsville Area.
In addition, PeggyLee's work continues to be recognized at high levels, from being featured in the HSV/Madison County Chamber of Commerce recruitment video for veterans to the Economic Development Partnership of Alabama inviting PeggyLee to judge their Reignite Alabama Campaign. From The U.S. Department of Veterans Affairs highlighting the work of THE COMPANY to multiple speaking engagements across Huntsville, her expertise and knowledge provide leading edge insight as companies and organizations seek to strengthen and grow.
Moreover, PeggyLee is active in several non-profits within the Huntsville community. She is on the board for Huntsville SOF Network, an affiliation of Huntsville's unique abilities, technologies, facilities, labs, programs, academia and government, all motivated to connect cutting edge solutions with Special Operations Forces across DoD/USSOCOM, National Intelligence Programs and Interagency. Through her partnership with Healthy Establishments at Local Schools (HEALS), PeggyLee won the "Champion for Children" award — raising $75,000 for the organization, one of the largest amounts in institutional history. She is also the vice president of the executive board for Fantasy Playhouse Children's Theatre & Academy.
PeggyLee is a small group mentor for the Flagship program at Leadership Greater Huntsville (LGH), a program chair for LGH's Management Academy, and a mentor for the individual professional mentor/mentee program. Mother of four incredible kids, PeggyLee has been with her husband, TJ Wright, for 25 years.
This Veterans Day event will be free to the public; however, you must be signed up to attend. The event will be limited to 200 guests. Sign up by Nov 5, 2021 at Eventbrite.com, email  advancement@athens.edu or call  256-233-8185 for more information.
By: Sandra Thompson, Director, Alabama Veterans' Museum