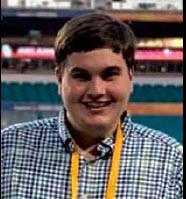 By: Blake Williams
Athens Main Street took home four awards during the eighth annual Awards of Excellence program during the Main Street Alabama Conference on August 19, 2021.
During the Awards of Excellence program, Main Street Alabama's President and State Coordinator, Mary Helmer Wirth, honored projects and individuals that made tremendous impacts in their respective communities during the past year. Alabama Municipal Electric Authority sponsored the event that was held at The Venue at Coosa Landing in Gadsden.
Athens Main Street Executive Director, Tere Richardson is excited for these projects and initiatives to be recognized during such a trying year with the COVID-19 pandemic.
"Our merchants took a hit in 2020 due to the pandemic," said Richardson. "I am proud to see some of our work highlighted, by Main Street Alabama that helped our merchants rebound from the shutdown."
"These awards highlight what we can accomplish as a community when we collaborate, are open to possibilities, and support creativity," Athens Mayor Ronnie Marks said. "I commend the Athens Main Street Board, Director Tere Richardson and volunteers for spearheading efforts that enhance our downtown experience."
The four awards of excellence that Main Street Alabama honored Athens Main Street with are:
Excellence in Public/Private Partnership – Downtown Outdoor Dining: Athens Main Street, the City of Athens, the Limestone County Commission, and Optimal Geo partnered to greatly increase outdoor dining in downtown Athens amid the COVID-19 pandemic. Given it became extremely popular, all four worked together to create a permanent, attractive, uniform look. This partnership provided restaurants with extra capacity when they needed it most. It also changed the look of downtown, making it more vibrant and active.
"The love of the square, in the heart of our county, has long been enjoyed by not only our citizens but also visitors," said Limestone County Commission Chairman Collin Daly. "The commission is proud to be a part of this partnership that has provided an area on our courthouse lawn that will be enjoyed by many, for years to come."
Excellence in Economic Impact – The Square Arts & Entertainment District: Athens Main Street advocated for an entertainment district in downtown Athens with the mayor, city council, and downtown stakeholders. The goals for the district included drawing more foot traffic to downtown and increasing attendance at events. When the COVID-19 pandemic hit, a third important goal surfaced, providing restaurants with a mechanism to recoup profits from the loss of alcohol sales due to patrons' hesitancy to return to indoor dining. These goals, as well as proven data on increased property values in entertainment districts, made a convincing case for adoption.
"Our restaurant and shop owners have had nothing but positive things to say about the implementation of the district," said Richardson. "Feedback from the public has also been extremely positive."
Excellence in Promotion – Brittany Howard Mural Live Art Event: This event was held downtown during Athens Main Street's first Fridays After Five in May. Street Artist, ARCY, was commissioned to paint a tribute mural of Grammy award-winning, singer-songwriter Brittany Howard.  Within six hours the mural was complete and ready to hang in Merchants Alley, upon completion of the renovation. The goal of this event was to heighten interest in the Merchants Alley Renovation Project, increase patrons for Fridays After Five and Singing on the Square, and increase reach to the 18-to-30-year-old demographic. The district retailers ran specials and stayed open late to provide shopping and browsing opportunities. Local restaurants ramped up staff in support of the increased crowds. A district architectural firm, AMBL Studios donated $2,000 to sponsor ARCY's artist fee. A local real estate developer donated time to create the mural's frame. Another local company donated time and trailer transportation to and from storage to the site on the courthouse lawn for the live event. Blake Williams Communications oversaw promoting the live art event and Samuel Barker with Night Fish Productions produced a time-lapse video to document this historic event which can be viewed on the Athens Main Street YouTube channel.
"The awards received by Athens Main Street reflect the enthusiastic public and private support given by our community to enrich our downtown district," said Athens Main Street Board Member and Promotion Committee Chair Dr. Chris Hamilton. "Downtown Athens is the heart and spirit of Limestone County, and Athens Main Street is the link to blending historical preservation efforts with the economic and developmental desires expressed by business owners and our community."
2020 Main Street Hero Brad Mallette: Mr. Mallette is a hardworking architect, a talented musician, and a passionate community volunteer. He comes to Athens via Los Angeles, where he gained a wealth of experience in commercial historic renovations. He is a member of the Athens Main Street Board of Directors, a member of the Merchants Alley Design team, serves on the City of Athens Planning Commission, and is an integral contributor to the Pryor Park Project.
"Brad has been a valuable asset to our Athens Main Street team," said Richardson. "He always brings a fresh approach to the design committee and board of directors, and we look forward to continuing to work with him."
For more information on Athens Main Street, visit their website at www.athensmainstreet.org.
By: Blake Williams