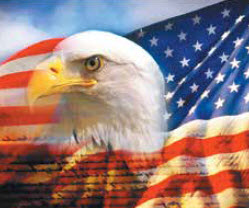 By: Ali Elizabeth Turner
The mental health of service members, especially those who have served in combat situations, has always been a concern in our nation. I used to perform the 19th century folk song "Johnny, I Hardly Knew Ye," which was about a soldier coming back from war, and while it focuses on the outward devastation, as in the loss of limbs, the truth is that no one could have been a "Johnny" without equal devastation on the inside. The bad news is that mental health issues and suicides are major problems for people who are currently serving and who have served. The good news is that there are several non-pharmaceutical modalities that have been proven to work in helping to improve mental health and prevent suicides, and along with that, the Navy has just issued what they are calling the Mental Health Playbook. The goal is to reduce the stigma of being open about struggles, as well as the fear that if you seek help, it is an automatic career ender.
This is, to quote a line from The Lord Of The Rings where Galadriel's admonition of "Your Quest stands upon the edge of a knife. Stray but a little and it will fail, to the ruin of all. Yet hope remains while all the Company is true" is so relevant. By that I mean that soldiers need to take bold, assertive, and concerted care of their mental health just like their physical health. Their "higher-ups" need to keep watch for the mental health of their service members, and we as grateful recipients of the freedoms our service members have paid so dearly to provide us also need to be on the watch for current and/or former military members who are in tough spots and be a "safe place." Notice I said "safe place," and not a "safe space." On the surface, those terms might look quite similar, but they are not at all. Being a safe place is being a strong advocate that listens, expresses support, isn't afraid to ask the tough questions, and does not judge. Being a safe space is along the lines of "you poor, poor thing," and no one needs that, ever.
To that end, the Navy is trying to strike that balance, keeping the quest ever before them, and finding a way to keep everyone true and ensure hope remains. "This playbook is designed to assist Navy leaders in preventing, mitigating or addressing mental health issues within your commands," it states. "This work begins well before a mental health issue occurs. It starts with the climate our leaders create and how you lead the people in your care."
The Navy said further: "We're aware of the challenges that many have experienced in getting sailors to the mental health resources available to them," Rear Adm. Brett Mietus, director of the Navy Culture and Force Resilience Office, said recently. The playbook is "a solution to addressing some of these challenges, putting tools in the hands of every Navy leader, no matter the rank.
"Our goal is that everyone in our great Navy develops a shared understanding about how to conduct mental health preventative maintenance for our people, and then where to go for additional resources," said the Admiral.
This playbook, which actually can be of help to any service member, can be accessed at https://s3.amazonaws.com/static.militarytimes.com/assets/pdfs/1677633547.pdf and downloaded.
Additionally, here are some resources if you are in a mental health crisis, or your family is concerned for you and needs help:
Troops and veterans experiencing a mental health emergency can call 988 and select option 1 to speak with a VA staffer. Veterans, troops or their family members can also text 838255 or visit VeteransCrisisLine.net for assistance.
As Admiral Mike Gilday said recently at a Navy conference where this and other pressing issues were discussed, "And if anything, our message is, 'Stick around. We need you. We can help you.'" Amen. Well said, and may we all be part of the Company that is true for our troops.
By: Ali Elizabeth Turner