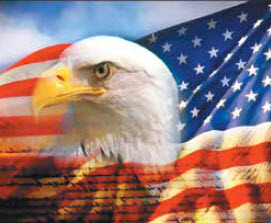 By: Ali Elizabeth Turner
It is perhaps a bit odd to think of two fighting units in the Middle East training to face each other on ski slopes, but that is what is currently occurring on Mount Hermon. In a Twitter post recently released, Hezbollah skiing "troops" were seen dressed in white and firing white automatic weapons as well as traditionally colored side arms. They were on skis and Ski-doos and engaged as well in hand-to-hand martial arts-style combat in the snow. They were looking eerily like a cast from a James Bond movie, with dramatic shots taken from the ground and air, and background music to boot. Of course, there had to be a psy-ops piece to any self-respecting Twitter terrorist post, and theirs was "Hezbollah has a characteristic that fear marches in front of him." Not exactly snappy, but also silly to ignore. But let's move on.
What most people don't realize is that there is one ski resort in Israel, and it's located on Mt. Hermon. It is not considered to be world class in terms of steep slopes or size, but it is popular amongst Israelis and tourists. It has 14 runs, and a live camera feed that can be accessed 24/7. Approximately 300,000 people ski it during the 50 days a year that it is open. But that is not all that goes on there. The Israeli Defense Force has an elite unit that is known simply as the Alpine Unit, and they train and patrol in the event of an attack that would come in the narrow window of time of that annual 50 days, and originating on the other side of the mountain.
Hezbollah was supposed to have been disbanded in the mid-2000s, but they continue to give Israel grief and have become a somewhat sophisticated fighting unit. Mt. Hermon is located in the far north of the Golan Heights, and the IDF regular troops also patrol during the summer. It borders both Lebanon and Syria, and the Israeli side of Mt. Hermon has an elevation of approximately 7,300 feet. What makes it unique is that on a clear day skiers can see the capital of Syria from the slopes. This would be slightly similar to skiing the Alps during WWII. Depending on whether or not you were Swiss, German, Italian, or French, the opposing force was not far off and, as veterans of the US Army's 10th Mountain Division would attest, able to ski and shoot at the same time.
The truth is that Hezbollah has fired several anti-aircraft missiles toward the ski slopes, apparently having no qualms in their desire to attack unarmed skiers and tourists riding the lifts to see the sights. And seeing as this edition of All Things Soldier starts off with the idea of something odd, perhaps it is fitting that across the world in China, there was an athletic event entitled the biathlon, where skiers carried weapons on their backs, hurried across a cross-country course, and stopped to shoot weapons. But in China, the winning teams are awarded medals. In Israel, they get to survive, and ski another day.
By: Ali Elizabeth Turner