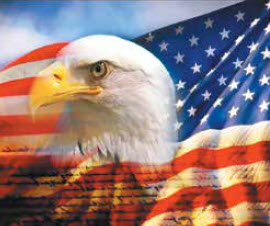 By: Ali Elizabeth Turner
Few things "frost" me more than when a civilian who never served pretends to have been a service member, claims to have been "medaled" for having been injured, falsely claims to have been sexually assaulted by a superior officer, and then cyber-panhandles to get money for supposed service-related disabilities. Call me sexist (and I have no rational reason for this feeling) but to me it's worse when it's a woman who does so. And if you want to move "frost" to "FROST," then make sure the woman used to work for the Veterans Administration.
Such is the case with a woman by the last name of Cavanaugh from Rhode Island who was charged on Monday with "using forged or counterfeited military discharge certificates, wire fraud, fraudulently holding herself out to be a medal recipient with intent to obtain money, property, or other tangible benefits, and aggravated identity theft." In addition, there is no record of her having served in the Marines or any other branch of the military.
Sarah Jane Cavanaugh, 31, worked at the Veterans Affairs Medical Center in Providence, Rhode Island. Allegedly she accessed the records of a Marine who legitimately receives VA services and used those records to create a false set of military discharge papers. She then used her official VA office email address to obtain a Purple Heart and a Bronze Star, which were displayed on a US Marine dress uniform that she wore at VFW events. She claimed to have been in the USMC from 2009 to 2016.
Cavanaugh's purpose in the scheme was to obtain financial assistance for a number of "needs," which had supposedly arisen from being exposed to burn pits in several combat zones, and which resulted in her having been "diagnosed with cancer." In addition, Sarah Jane claimed that she had been in close proximity to a bomb explosion, and had breathed in ordnance particulates.
Here is what Cavanaugh received from her fraudulent claims:  $207,000 from the Wounded Warrior program to pay for physical therapy and groceries, about $18,500 in financial assistance from an organization located in Virginia called "Code of Support" which went toward everything from mortgage payments, repairs to her home furnace, to a gym membership and other bills, as well as $4,700 from a fundraising website. But wait, there's more! She used the Purple Heart/Bronze Star recipient designation to receive $16,000 from CreatiVets, which provides art therapy for wounded vets. That is close to a quarter million dollars — money that should have gone to those who deserve it. No price can be put on the damage done to well-meaning soldiers and civilians who were moved to help her.
Here's how Cavanaugh got caught: ironically, a true Marine who also happened to be female thought something was fishy when she heard about Cavanaugh's Purple Heart/Bronze Star claims from being in combat. Why? Because, according to the tall tale, Cavanaugh and the true female leatherneck would have been in the same place at the same time, and no one had any memory of Cavanaugh. As a result, another charity that specifically deals with vets and cancer canceled a $3,000 check, and a full-blown investigation is now under way. There had been a number of "stand-alone red flags" that no one wanted to pursue, and when several vets compared notes, it was clear that something just was not right.
A nurse who had treated Cavanaugh put it this way: "I was in pain for her. I listened to her, everything a nurse should do," she said. "She (Cavanaugh) not only abused that, she took my compassion and lied. Meanwhile, we could have put our services elsewhere. That's what bothers me."
That bothers me, too. But what makes it worse is that Cavanaugh herself was supposed to be helping vets, and it takes a special type of low to plan and execute something like this that depends on purloining the pain of those who genuinely served. May they throw the book at her, and may God have mercy on her soul.
By: Ali Elizabeth Turner