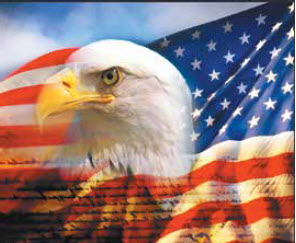 By: Ali Elizabeth Turner
Over the years, I have been pretty transparent with regard to a former, intense season of idiocy in my life that was relatively common in the '60s and '70s with respect to looking on soldiers as a "lesser life form." It was one of the themes of my book, A Ballad For Baghdad: An Ex-Hippie Chick Vietnam War Protestor's Three Years in Iraq. And most folks who know me are aware that I went to Iraq and lived in a combat zone for the purposes of saying, "Thank you," and "I am so sorry" to soldiers young and old for being such a jerk 50 years ago.
But it is not often that I get to have a chance to spend an afternoon with someone who had been on the "business end" of my academia-acquired-and-inspired-abuse-and-disrespect, and just recently I had the chance to personally say, "Thank you" and "I'm sorry," to Jimmy "Doc" Felker, who served as a medic in Vietnam.
Jimmy hails from Minor Hill, TN, and enlisted in 1967, having been kicked out of high school two weeks before graduation. "Going to Vietnam was easier than facing going home," he told me, so he signed up for Medical Care and Treatment School and saw some horrific stuff during his tour in 'Nam. What was worse, though, was that Doc is literally one of those that had feces thrown at him when he came home. My firm belief is that this kind of behavior on the part of those with whom I used to identify is responsible for huge damage to our culture, as well as to the men of our nation who are still grappling with it a half-century later. Being able to look him in the eye, truly repent, and then having him regale me with all kinds of hilarious stories made for an afternoon I will never forget.
Besides experiencing having poop pitched at him, life was not easy for Doc when he got home. He married, had three kids, and his marriage eventually broke up. He prefers to live at the end of a cul-de-sac because it feels less vulnerable to possible negative situations. His kids have learned to warn him ahead of time if they are going to make any sudden moves or unexpected loud noises. Don't get me wrong; he successfully worked for the USPS for decades and retired, and has had a number of adventures both here and abroad. His kids turned out okay, and he received a lot of unplanned healing through raising animals, which at various times included Tennessee walking horses, chickens, goats, and more. He knew nothing about animal therapy—it just happened. He faced down cancer and beat it. But most importantly, he developed standup comedy routines as a way of getting through all of it, and has made a point of giving back to vets by making them laugh at things about the life that only they would really understand.
One of the biggest influences in his life was his mom, and she spent a great deal of time painting as well as in the garden. Both avenues of creativity served as her sanctuary. When she used to write letters to him in 'Nam, her descriptions of her garden were so real, he said, that "it was just like I was there."
Jimmy has done a good deal of therapeutic writing, and I am honored to have been given copies of his work by his sister, Judy Vaughn. We have decided to include a poem he wrote about his mother in honor of Mother's Day, which is in a couple of days. We hope you enjoy it, and Doc, we honor you. Thank you both for your service as well as your forgiveness. As he introduces his tribute to his mother, Doc said, "As I live the Autumn of the Journey of Life, I ponder the many years of learning– I learned more from Mother than anyone else." There can be no more poignant tribute to the woman who no doubt wore out heaven on behalf of her son.
As I live the Autumn of the Journey of Life, I ponder the many years of learning– I learned more from Mother than anyone else
Mother was an Artist
She painted a masterpiece for each of the five of her children
My masterpiece is my greatest treasure
Each masterpiece made possible
By Mother's Loving Hands
Mother didn't care for T.V. or radio
With her wonderful voice there was no need
In the spring of my journey as a child
I heard her sing many times
As she did her daily chores
From Mother's Loving Hands I learned more than just the words
What A Friend We Have In Jesus
Mother was a sculptor
She sculpted five beautiful souls
When the spirit was angered
The soul would endeavor to persevere
Perseverance that quailed the spirit
All because of Mother's Loving Hands
As I prepare for the winter years in the Journey of Life
I can walk in harmony with nature
At peace with my fellow man
All thanks to Mother's Loving Hands
By: Ali Elizabeth Turner