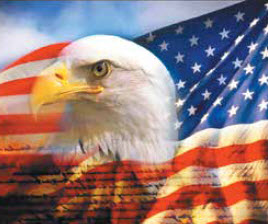 By: Ali Elizabeth Turner
It's not all that often that I struggle with something to write for this column. Anyone who knows me knows that I believe soldiers to be some of the most remarkable human beings in existence, and quite frankly, the things that are currently being done to our soldiers by traitors who consider themselves leaders in both the civilian and military arenas are so disturbing that I don't think that I can bear to discuss it, at least not tonight.
So, I am so pleased to tell a story that has gone viral, and proves once again that faith is alive and well amongst our fighting men and women. I think we all could use some good news, and I have some!
Fort Irwin, California, is the National Training Center for our soldiers who are being deployed to the Middle East. My husband has delivered military equipment for their training on several occasions over the years, and the way he supports soldiers is one of the many reasons I love him so fiercely.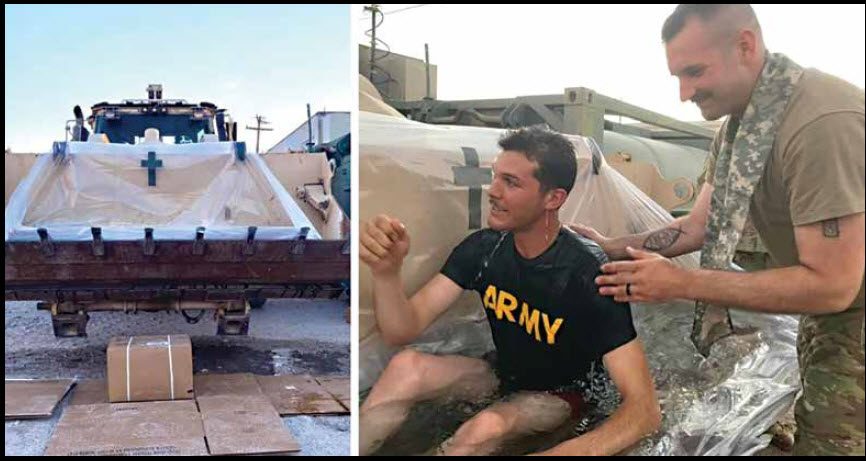 A couple of weeks ago, there were seven soldiers at Ft. Irwin who wanted to be baptized in water as an expression of their faith in the Lord Jesus. Problem was, there was nothing there that could be found that could serve as a baptistery. I can tell you, when soldiers are determined to get baptized, they'll use something like a 55-gallon drum, oil tanks split in half, and other "necessity-is-the-mother-of-invention" type items, and I believe God honors it.
However, this time it was several chaplains that came together to make it possible for these seven to be baptized, and the Second Stryker Brigade was blessed by the "Chaps'" can-do ingenuity as they made it happen. They took a huge scoop attached to the front of a truck, lined it with plastic, secured it with duct tape, filled it with water, and did the happy deed. The looks of joy on the faces of the still-wet soldiers say it all, and their appreciation for the chaplains has gone viral.
There have been thousands of views, likes, shares, and comments, and there are no words to describe how grateful I am for the chaplains, for the newly baptized soldiers, and the fact that in spite of a climate that is inarguably hostile toward faith amongst the fighters, chaplains did their job "swimmingly."
By: Ali Elizabeth Turner