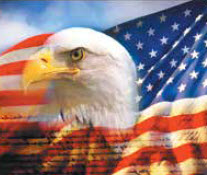 By: Ali Elizabeth Turner
Forty years ago, when the Beirut suicide bombing that took the lives of 220 U.S. Marines and 21 more service members occurred, Mike Suter was blown right out of his bed and got no sleep for the next 60 hours while they dug through the rubble for survivors. That was the official beginning of decades of PTSD events, flashbacks, night terrors, and sleepless nights. Prescription drugs did not help, and Mike had a hard time socializing.  Even though he went on to have a career as a USMC major and retired after 30 years, he was an understandably desperate man.
Five years ago, Mike decided to try a therapy protocol known as RTM, which stands for Reconciliation of Traumatic Memories. After the first RTM session, he slept for 8 hours, which for him was unheard of. And since having the rest of the treatments, Mike will have an occasional "moment" that he has learned to manage quickly. Generally, it takes three 90-minute sessions with someone who is trained in RTM therapy to get lasting results, and all of this is done without psychotropic prescription medication or OTC drugs of any kind. How is this possible? Well, the human brain is a most remarkable creation, and harnessing the power of an organ that was made to recover fully when the right "tools" are used has been proven to work remarkably well.
How did RTM come about? Frank Bourke is a Cornell University lecturer and clinical psychologist who worked with hundreds of survivors of 9/11, and Ground Zero forced upon Frank and several colleagues a situation that demanded they find answers, and find them fast. It is thought that the original concepts may have been developed by American psychiatrist and psychologist Milton Erickson, and the therapeutic process has since been refined into a protocol that can now be researched. Bourke et al were dealing with people who would find themselves cowering under tables, hiding under benches in a subway, seemingly being dragged back into the experience, unable to function, and many unable to work.
After the initial group of 9/11 survivors brought such a treasure trove of seemingly miraculous recoveries to the therapeutic world, it was thought that it was time to reach out to the veteran community, first responders, and people who had experienced traumatic events such as assault and auto accidents. Sufferers ranged from Vietnam veterans who have experienced nightmares for a half century, police, firefighters, survivors of a single traumatic event, and people who have experienced decades of abuse in a relationship.
The actual process involves assisting the brain through detailed visualization to "tape over" the incident and re-cast the memory so that it physically remains and can be recalled, but does not trigger a PTSD episode. The protocol was independently researched between 2015 and 2020, and according to Bourke, boasts a proven 90% success rate. He says, "The RTM Protocol has now been shown to successfully treat PTSD in both military and civilian contests. It has surpassed the efficacy of mainline treatments in the permanent resolution of PTSD and its symptoms." This is wonderful news indeed, and tidings of great joy. It is safe to say that your nightmare is literally about over, and rejoicing is next!
For more information on RTM, RTM practitioners in your area, and getting trained in the protocol, go to www.thertmprotocol.com.
By: Ali Elizabeth Turner