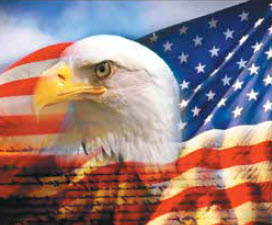 By: Ali Elizabeth Turner
This past week our entire nation has been grappling with the fact that a totally racist man (according to his own rants on social media) shot innocent subway riders in New York City. Thankfully, there were no fatalities, but 29 people were injured.
One of the heroes of the day was a 33-year-old veteran who served in Afghanistan, and whose quick application of field medicine stopped the bleeding of a wounded man's leg. Thomas Fischer, 33, was heading to class at the SAE Institute of Technology in New York City Tuesday morning when he came upon a scene that was reminiscent of a combat zone. People were scattered about, bleeding all over the place.
"I only saw the smoke," Fischer said of the situation that occurred after a suspect now identified as Frank James opened fire on the Manhattan-bound N train, shooting 10 and injuring 19 others.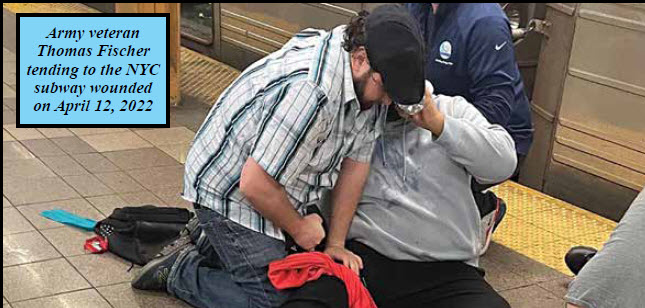 Fischer applied a tourniquet, and said that he used his combat training gained while in the US Army to help the man, who had been shot in the right ankle.
"The person I was working on, the tourniquet that they tried was not working. I had a belt, so I used my belt to stop the bleeding, or slow it down enough, and just keep him nice and calm and awake so he doesn't pass out," said Fischer. He served for nine years, and his last unit was the 10th Mountain Division out of Colorado. "The military is very big on 'Stop the bleeding, high and tight tourniquet.' That's ingrained in your brain from day one," he mentioned. He then continued, "I didn't want to elevate his lower right foot because I was concerned it was broken. I really wanted to stop that bleeding so that it would be ready when the EMTs arrived."
Frank James is 62, and has an extensive criminal history in several states, including Ohio, Wisconsin, Pennsylvania, New York, and New Jersey. It includes theft, disorderly conduct, violent attacks in public places, a criminal sex act, possessing burglary tools, and more. He even called in the tip line with information that helped to get him arrested.
I am sure it will take a while to get to the bottom of what motivated him. And, I am thankful that no one was killed. Even more, I am glad that a veteran who served honorably was able to take all of his skills and experience and be of great help.
By: Ali Elizabeth Turner