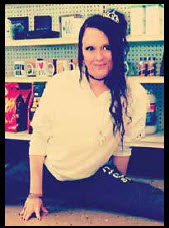 By: Lana Woody
Panax ginseng translated means "cure all." Some say it is miraculous, however many find practical use in the healing properties of Korean red ginseng.  It is one of the most comprehensive and versatile natural health supplements out there. This particular kind has the best quality-grown ginseng because it comes from the Korean peninsula with the best possible soil and nutrients making the perfect growing environment for the ginseng plant. The benefits are so undeniable once a person has added it to their supplement routine that they don't want to stop taking it. Unlike other synthetic stimulants, it is actually healthy for your body, and it increases your circulation, improving blood flow.
There are many different varieties of ginseng. A little under a dozen different varieties of ginseng are know of. Each variety has different properties that have been revered by different cultures. It is not easily harvested. Depending on the region, it can be quite elusive to dig. The plant itself is in fact a root for the most part that takes 20 years to reach maturity in the wild. The root itself is thought to resemble the human body and is a staple in oriental and traditional Chinese medicine (TCM).
Research and studies have proven the benefits of the root repeatedly. From being non-habit forming to a natural anti-depressant, increasing serotonin levels and elevating your mood, boosting your immune system, lowering cortisol levels, improving circulation, helping reduce the risk of heart disease which helps increase libido, helps with E.D., and is considered a mild aphrodisiac for both men and woman in TCM and other naturopathic medicines. Korean Red Ginseng HRG80 can actually help improve energy, and performance levels in strength while reducing anxiety and depression. It is known to help protect your brain cells from free radical environmental death, help improve your memory, overall mental clarity, and focus.
This root has been used for over 3000 years. It is an adaptogen and an antioxidant that helps reduce free radicals entering the bloodstream. Inflammation is easily combated with its anti-inflammatory properties. The most special attribute of red ginseng is that it can help fight cancer by stopping cell cycle arrest. Then stopping the metastasizing process and apoptosis. It does this by helping stop blood supply to the tumors, killing them instead of feeding them. Korean red ginseng has been found to reanimate T & B cells that are defender cells. This not only helps kill cancer cells, but it also helps strengthen your body on a cellular level and boosts your immune system.
The Korean red ginseng root helps strengthen the heart, brain, blood flow, circulation, and gives you good clean energy and vitality. Over time it just keeps increasing your energy level, your health, and helping your immune system get to its optimal level. Ginseng is an excellent replacement for caffeine and other stimulants. Replacing caffeine with red ginseng has helped me personally so much. As for me, I feel more alert, more focused, have better clarity, and have endurance to complete the tasks I have set forth. My energy levels are more balanced and steadier, yet I still have motivation that is from a pure natural source. Personally, I believe in this product and what I have seen it do for me and for others around me. It has my seal of approval for a natural supplement that is unsurpassed in so many ways.
The reasons for this are that Korean red ginseng reduces oxidative stress, and fights free radicals, it is an excellent tool in your toolbox for anti-aging and youthfulness. It is known to help improve your mood, your complexion, gives the appearance of younger more attractive looking skin, is healing for your lungs, and spleen, improves your circulatory system, your heart, your brain, your hormones (to include cortisol stress levels), and your sex drive. Red ginseng helps reduce cholesterol, and improves blood sugar in individuals with diabetes. Seems like no big secret why it is called a miraculous cure-all supplement for so many centuries and for so many different cultures sometimes being called the "all-healing man root."
We want to thank you from Herbs and More in Athens Alabama for helping us become the largest distributor of HRG80 Korean Red Ginseng in the United States! We are so proud to spread the word about this amazing product and its benefits. This product is truly safe and you can be assured that it works. How do I know besides my own use? Virtually everyone keeps coming back for more. Be sure you ask for the HRG80 Korean Red Ginseng and join the Energy Revolution.
To learn more about natural health, go by Herbs & More in Athens, NHC Herb Shop in Killen or call 256-757-0660. To view our exclusive product line, go to www.nhcherbs.com.
Your friend in health,
Lana Woody