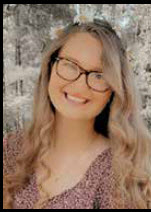 By: Dixie Bell
Holidays are for the food, right? Pies, cookies, fudge, ham, rolls, and the list goes on. There's nothing like good food to bring family and friends together! However, this good food can make you feel sluggish, dehydrated, weighed down, and bloated. I am guilty of eating too much, especially during the holidays. Who can seriously pass up licking the bowl when candies, cake, and pie are on the menu? This can be such a problem, that's why I'm excited to share with you some of my favorite hacks for after-holiday tummy woes.
The holidays are over, and you are feeling extra weighed down and bloated. What now?
#1. Don't feel guilty or cut carbs.
Even if you start feeling guilty for overeating, DO NOT drastically cut your calories and carbs. This can be devastating in the long run. If you start restricting your carbs and calories to counteract the overeating, it will most likely lead to binge eating later on. You can, however, start incorporating healthy whole foods into your diet. This is the best way to being a healthy lifestyle that won't spiral into a binge episode. Slowly over time, your body will balance. You will lose weight and actually crave more whole foods. This isn't a quick fix. It's a lifestyle change. Restricting too many calories is just going to lead to short-term burnout. Maybe, first cut out soft drinks, then add a couple of servings of greens into your daily diet, and then maybe switch from coffee to herbal teas. This needs to be a gradual shift in your mindset and lifestyle. This is a foolproof way to begin a healthy lifestyle for the New Near. Guilt is not. Be assured that there is hope. It just takes some patience, conviction, and consistency.
#2. Get the colon squeaky clean.
We can hold up to 25 lbs. of fecal matter in the colon. When the digestive system is slow this buildup can ferment and cause bloating, gas, constipation, and diarrhea. It is vitally important to keep this detox pathway cleaned out for optimal digestion, weight loss, gut health, etc. After all of that holiday food, it's a pretty good idea to clean out the digestive tract. If you are not eliminating regularly, think about all of the food in your gut that is just rotting and fermenting. It is quite literally toxic to have in your body. If this sounds like you, I have good news. There are ways to get it cleaned out. Achieving regular bowel movements can promote weight loss and will help you feel less bloated and weighed down.

My all-time favorite supplements for cleaning out the digestive system are Regular and Moving Experience.
Regular: Detoxifies and cleanses the colon while replenishing the good bacteria in the gut.
Moving Experience: Encourages bowel movements, helps reduce the inflammation that occurs when there is a toxic buildup in the colon, and works with the good bacteria in your gut instead of against it.
It's highly recommended to take these two supplements together. They are extremely cost-effective, completely natural and they WORK oh so well. These supplements will help support your digestive system in detoxing and moving out the fecal matter (you could also possibly lose a pound or two as well, just from cleaning out the gut).
Many people report more energy and less moodiness while on these products. These are the kind of "side effects" that I want!
#3. Stay hydrated.
The body is made of mostly water. Taking supplements is a wonderful thing, but they aren't going to do you much good if you are dehydrated, especially when it comes to the digestive system. Staying hydrated is going to help cleanse the colon. Most of the water you drink is absorbed through the intestinal walls. Your body is using the water you drink for hydration and then there is nothing left to soften the stool and help it pass with ease. Drink your water PLEASE, especially while on these colon-cleansing supplements. I want you to get the most out of them and get the desired results.
At Herbs & More in Athens, NHC Herb Shop in Killen, and our parent company, NEWtritional Health Care, our goal has always been to Make America Healthy One Person At A Time. For more information go to one of our locations or call 256-757-0660 or visit our website at www.nhcherbs.com.
Blessings, 
Dixie Bell