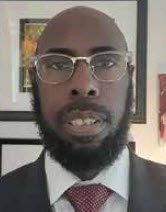 By: Eric Betts
Effective leaders understand that accountability is a two-way street. Ineffective leaders do not desire to be held accountable but only want to hold others accountable. Effective and successful leaders do not believe that they are beyond being held accountable to those who are in subordinate positions. In fact, they create a culture of both vertical and horizontal accountability. They are the first to embrace responsibility when things go wrong and enthusiastically share the credit once success is created.
When leaders make themselves accountable to those at the middle and lower levels, then a culture is created where everyone seeks to make themselves accountable to each other. Betterworks is a software company which is also a resource company for organizations and is designed to close the loop between people, strategy, and results for performance management and goal setting. Their research has discovered that when leaders are accountable, they encourage a workforce which is capable of critically evaluating the organization's needs and how they can optimize their own contributions. This mindset flows from top to bottom and laterally throughout the organization. It creates an environment where leaders and coworkers are encouraged to own their mistakes rather than looking to blame others. It is in this spirit that everyone is encouraged to learn from their own mistakes and the mistakes of others in order to keep moving forward. It is in this sense, according to Betterworks, that those at the lower levels of the organization began to commit themselves to the company's values and goals to such an extent that they unwittingly and simultaneously place pressure on the leaders at the top levels of the organization to act in a more consistent way in accordance with those values.
Additionally, when leaders abide by their company's values and ethics, they set concrete examples of what is expected in the entire organization. Accountability means that those in executive positions should consistently remind those in the middle and lower levels of all that is expected of them based on their own job description, along with the goals, ethics, and values of the company. These reminders are a means by which those in the middle and lower levels will hold the expectation that the leader will live in accordance with those ideals. The leader will then function with the sense and continual awareness that everyone in the company knows what their job entails, what is expected of them. In this sense, they're holding themselves accountable and setting the environment where others are holding them accountable through the expectation the leader has created. Such patterns of accountability are found to create a greater level of performance and success compared to organizations that do not emphasize accountability. A recent study by Professor Gary Latham of the Australian Graduate School of Management found that business leaders who possess the qualities of accountability and integrity are more likely to outperform their peers.
James Brogan, CEO and co-founder of PepTalk which is a platform helping companies understand and build great teams, says that the benefits of accountability are numerous. Brogan explains that if you take responsibility for something going wrong, your team will see that as an indication that you can be honest and learn from your mistakes. They will discover that you haven't given up on trying to improve. Brogan suggests that self-accountability dictates that leaders make sure they set high standards for themselves, because if you want your team to be accountable for their actions, then we must first be accountable for our own actions. In other words, leaders cannot expect those within the organization to set the highest of standards for subordinates while creating the lowest of standards for themselves. In this two-way culture of accountability, everyone welcomes being held accountable, and it is this mindset which creates a higher level of performance.
According to Paloma Cantero Gomez, an expert on leadership, proactivity, and entrepreneurship and a 2017 nominee for the Forbes 30 Under 30 list of influential leaders on policy and law, accountability means responsible behavior and taking ownership when misunderstandings occur. Gomez views accountability as not being so quick to blame others for not being good listeners, because accountable leaders first examine and take ownership of their role in miscommunicating their message. Accountability is not merely blaming others for their failure to comprehend, but it also involves the leader being a good active listener to the needs and concerns of subordinates and peers.
Accountable leaders take ownership of negative results. They take responsibility for not meeting their own individual performance goals and their own measurements of success. Thus the environment is created where others recognize and take ownership when they fail to meet their company's performance expectations, deadlines and goals, and work to correct those failures. When accountability becomes a two-way street, it creates a level of teamwork which brings the organization closer to fulfilling its mission, goals, and markers of success.
By: Eric Betts
Assistant Director, Curtis Coleman Center for Religion Leadership and Culture at Athens State University