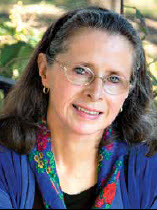 By: Ali Elizabeth Turner
For my entire life, Queen Elizabeth II has been on the throne of England, and as is the case with so many things, I didn't realize how much that meant to me until she was gone. She was in my life longer than my own mother, and when Elizabeth was coronated on June 2, 1952, at the age of 25, my mom made a birthday cake for my older sisters in the form of a crown made out of angel food, looked somewhat like the Hallmark crown, and was complete with gumdrops for jewels. This was a memory that was shared about a month ago at my mom's committal service by my oldest sister when she was remembering my mother's creativity, and it was the first time I had ever heard the story.
As is the case with every public figure, people either think they are a saint or that they smell like sulphur. My "point of this Point" here is not to debate whether she was a good queen or not, or why in the Western world we still have kings and queens.  It is to give a eulogy, which is a Greek word that literally means "good word" about the things that consistently stayed "steady on" throughout her life, along with an appeal to add the UK to your prayer list.
If I were only allowed one word to describe Queen Elizabeth, it would have to be "duty." I cannot imagine dealing with living under that level of exposure and pressure to always do, be, say, eat, sit, wave, greet, parent, and walk my dogs in the "right way with proper decorum." And, she never wavered. She married the love of her life, Prince Philip, and while her kids and her sister blew up their own marriages, she stayed steady on. She loved him from the time she was 13. And, speaking of Prince Philip, his life, while largely in the background as the Prince Consort, serves to be a springboard for what I think is one of the most honorable aspects of his wife's reign.
You see, Prince Philip's mother was Princess Alice of Battenburg, and to this day she is revered in the nation of Israel with the highest honor, "Righteous Among The Nations." Princess Alice took a life of deafness and enormous emotional struggle and turned her pain into purpose. She was living in Athens, Greece in WWII, and sheltered a Jewish family throughout the war. She was interviewed by a suspicious Gestapo and used her deafness to pretend that she did not understand their questions, when the truth was that she was an expert lip-reader. She eventually became a nun, and she chose to be buried in Jerusalem. Prince Philip, now-King Charles, and Prince William made several unofficial trips to Israel, and William represented the Crown when he visited in 2018. This was a controversial move.
How does this all tie in with Queen Elizabeth, who never visited Israel, officially or otherwise? Well, it turns out that she desperately wanted to, but did not feel that she could as queen. That makes me sad. However, my favorite story about her, more than her courage during the Blitz in London or her vulnerability before Parliament wherein she used the words "annus horribilis" (horrible year) to describe 1992, is how she defied her staff's wishes and stayed until she heard the story of every Holocaust survivor in attendance at the 60th anniversary commemoration of the liberation of Auschwitz. The late Chief Rabbi Jonathan Sacks described the unusual incident this way:
"She gave each survivor—it was a large group—her focused, unhurried attention. She stood with each until they had finished telling their personal story. It was an act of kindness that almost had me in tears. One after another, the survivors came to me in a kind of trance, saying: 'Sixty years ago I did not know if I would be alive tomorrow, and here I am today talking to the queen.' It brought a kind of blessed closure into deeply lacerated lives."
"A kind of blessed closure into deeply lacerated lives."  May King Charles be the recipient of our prayers wherein he is able to do the same as he tries to fill some comparatively tiny, yet huge, royal shoes. God bless the Queen, God save the King.