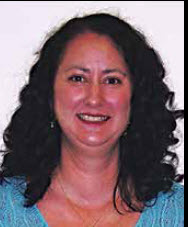 By: Holly Hollman
There are two people missing from our recent City of Athens Relay for Life Team group photo — at least physically.
Teammates Kathy Cothren and Helen Greenhaw rarely missed decorating our team's North Pole Stroll tree sponsored by Athens Utilities. Usually, we bundled up against the cold drizzle or even snowflakes. This year, on the morning set aside to decorate, the sun shown as if the love we carry for them and teammate Frank Travis was bright enough to remind us, "We're still with you, in your memories and your hearts."
In late March, Kathy, who had already defeated breast cancer but was battling colon cancer, asked me to help her sister take her and her husband Charles to Gulf Shores to watch their granddaughter Emma play in a softball tournament. While we were at a game, I received a phone call informing me my mentor from UNA, Bill Jarnigan, passed away. He also battled cancer and had not yet undergone his first chemo treatment. Kathy hugged me as I cried, and I knew that despite her feisty attitude, her body was so thin and weak, and we would lose her to cancer as well.
On April 11, City Councilman Frank Travis died from his battle with cancer. By this time, Kathy's health had declined and she mainly stayed in bed. She could not hug me as I cried and told her the news. Kathy died on April 22.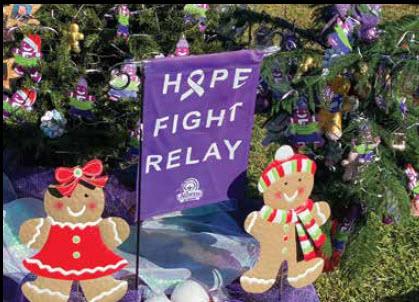 That heart shattering experience drew several of our team members closer to Helen, who taught Kathy and had been close friends with her for more than 50 years. We made more time for lunches, birthday dinners, and phone calls, and we included Kathy's husband, Charles. On Oct. 17, Helen, Charles, Chief Floyd Johnson, and I ate lunch at Ro's, laughed, and told stories. That night, Helen and I talked on the phone for about 30 minutes. She died from a stroke the next morning.
How does our team find the Christmas spirit after a year like this?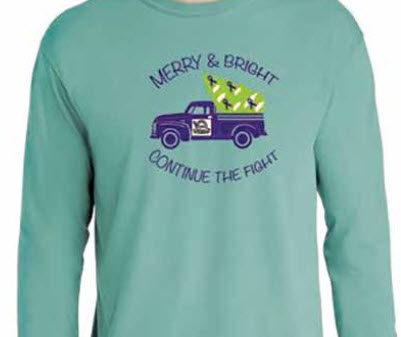 We know we must continue the fight against cancer for these three (Helen may not have had cancer, but she was an amazing caregiver more than once to those who did) and my mentor Bill.
We know we must continue the fight for Doug Gates who died this year from cancer, Councilman Jimmy Gill, Mayor Dan, Lisa Vaughn, and so many others our community has lost to cancer.
We know we must continue the fight to support our survivors, like team members Jennifer White and Marcia Day. We must continue the fight for survivors like my momma and my friends, from my UNA band pal Amanda Speegle to my go-to during my Decatur Daily reporting days, Daveen Stanford.
We must also learn from this experience despite our grief. This year taught us to pause from life's hectic race and take that road trip with a friend, get together for lunch, celebrate birthdays, call and check on someone.
We embrace the Christmas spirit through our memories, our dedication to keep fighting, and our desire to spend time with loved ones.
Our North Pole Stroll tree is full of names in memory and in honor of those impacted by cancer. Our team encourages you to go to the Duck Pond and see the names. Chances are you'll know more than one person honored on those branches.
We have a community-wide theme, "A Christmas in Candyland." Our tree states, "Curing Cancer Would Be Sweet."
I can't think of a better Christmas wish.
By: Holly Hollman