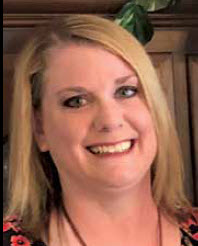 By: Leigh Patterson
KALB's Earth Day & Outdoor EXPO is one of our favorite events to host. It has evolved over the years, but one thing that is always consistent is how much fun it is! Education is the main focus of this event, but we try to make it fun enough that you won't even realize you are learning.
This year we have partnered with Athens State University and the event will be held on campus on Saturday, April 23 from 10 a.m. to 3 p.m. Admission to the event and all shows/performances will be FREE.
Vicky Beckham Smith "The Bat Lady" and a few of her winged friends will provide two educational shows about the importance of bats to our environment. The Science Guys will have two separate exhibits where visitors can perform hands-on science experiments and will also provide a 30-minute show. All shows are sponsored by Limestone County Water and Sewer Authority.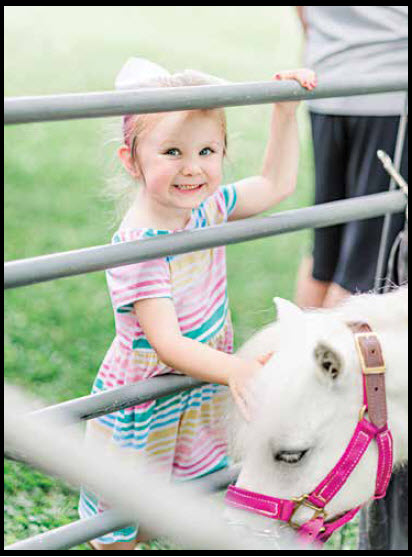 Athens State University will have live reptiles and amphibians and will provide historic tree tours in celebration of Arbor Day. There will be exhibitors offering products, services, information, and education. Thanks to Limestone Pediatric Dentistry, The Boyd Family Farm Petting Zoo will be onsite.  Visit the Kids Korner where there will be children's make-and-take crafts.
We are excited to have three food trucks at the event with food available for purchase:  Two Dames with Dawgs, Momma P's Taco Truck, and Rita's Italian Ice.
We are extremely grateful for our wonderful sponsors without whom this event would not be possible. A special thank you goes out to Athens State University, Limestone County Water and Sewer Authority, Intech, Indorama Ventures Sustainable Solutions LLC, American Leakless Company, Limestone Pediatric Dentistry, Blake Williams Communications, Redstone Federal Credit Union, and Clem Tire Inc.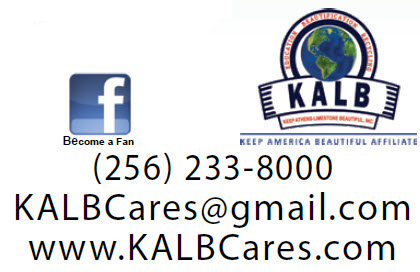 GUIDED NATURE WALK AT MARBUT BEND
Before you head out to the Earth Day & Outdoor EXPO on Saturday, April 23, we recommend taking a relaxing guided nature walk beginning at 7:30 a.m. at the Marbut Bend Walking Trail in West Limestone. You won't want to miss this fun and educational walk located in a very beautiful area. This walk will take you across boardwalks through a wetland area and along the shoreline of two coves of the Elk River. Damien Simbeck of Tennessee Valley Authority (TVA) will be leading the walk. He is an expert on birds and other wildlife, along with the plants and trees that call Marbut Bend home.
The walk will begin promptly at 7:30 a.m. Please meet in the walking trail parking lot. Comfortable walking shoes and insect repellant are recommended. You may want to bring binoculars as well, for bird and other wildlife viewing. This 1.1 mile walk is an easy, flat, and A.D.A. accessible trail, and will last approximately 1 to 1 ½ hours.
Contact KALB with questions by calling 256-233-8000 or email KALBcares@gmail.com.
By: Leigh Patterson
Executive Coordinator – Keep Athens-Limestone Beautiful