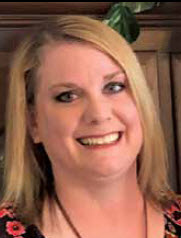 By: Leigh Patterson
Keep Athens-Limestone Beautiful is very excited to host our annual Earth Day & Outdoor EXPO this year! The event will be held on Saturday, April 24 from 11 a.m. to 2 p.m. at Big Spring Memorial Park (the duck pond) in Athens. Admission is free, although we do suggest a $1 donation.
This year's event will look a little different than in years past, but it will still be a fun event for the whole family to enjoy. We plan to provide a completely outdoor socially-distant event, with vendors and exhibitors located throughout the park, who will offer kids' activities, make-and-take crafts, earth-friendly products, information to share, and more!
Thanks to Limestone County Water and Sewer Authority, Steve Trash, Rockin' Eco Hero, will perform his eco-magic show three times at this event (11:30 a.m., 12:30 p.m., and 1:30 p.m.). The show will be held in the KALB/Gulf Museum parking lot on East Street across from the park.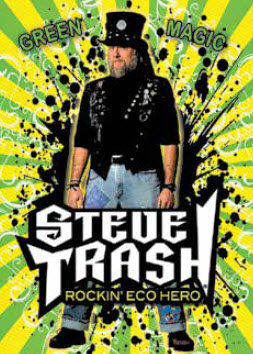 Steve Trash is an award-winning performer who has appeared all over the world, and even has his own television show! He has a wonderful way of getting the message of conservation and recycling across in a fun, loud, crazy show loved by both children and adults. Visit SteveTrash.com for more information about Steve and his show.
Some of the other vendors include: Carissa Lovvorn, author; the Alabama Dept. of Conservation and Natural Resources with their Wildlife Enforcement Educational Trailer; Limestone County Sheriff's Office with their Armored Personal Carrier and Boat; Isabelle Lovvorn's Lemonade Stand for Charity; TVA; Girl Scout Troop 1922; Ladies Civitan; Athens-Limestone Recycling Center; and MORE!
KALB would like to thank the following sponsors for partnering with us for this event:
-Limestone County Water and Sewer Authority
-American Leakless Company
-Indorama Ventures
-Athens State University
-Tennessee Valley Authority
If you are interested in being a vendor/exhibitor or a sponsor of this event, please contact KALB at 256-233-8000 or email KALBCares@gmail.com. We will be happy to speak with you and provide you with more information!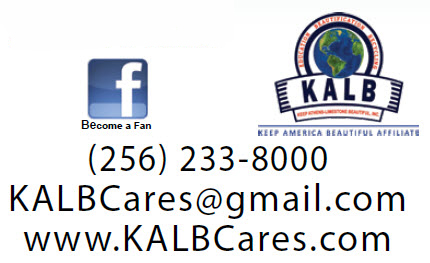 Guided Nature Walk at Marbut Bend Walking Trail
Before you head out to the Earth Day & Outdoor EXPO on Saturday, April 24, we recommend taking a relaxing guided nature walk beginning at 8 a.m. at the Marbut Bend Walking Trail in West Limestone.  You won't want to miss this fun and educational walk located in a very beautiful area. This walk will take you across boardwalks through a wetland area and along the shoreline of two coves of the Elk River. Damien Simbeck of Tennessee Valley Authority (TVA) will be leading the walk. He is an expert on birds and other wildlife, along with the plants and trees that call Marbut Bend home.
The walk will begin promptly at 8 a.m. Please meet in the walking trail parking lot. Comfortable walking shoes and insect repellant are recommended. You may want to bring binoculars as well for bird and other wildlife viewing. This 1.1-mile walk is an easy, flat, and A.D.A. accessible trail, and will last approximately 1 to 1 ½ hours.
Directions from Athens: Take Market Street (Hwy 99) west toward West Limestone. After crossing the Elk River bridge, Marbut's Bend is about 1.4 miles down on the left on Hwy 99.
We hope that you will consider joining KALB for both events on Saturday, April 24!
By: Leigh Patterson
Executive Director – Keep Athens-Limestone Beautiful