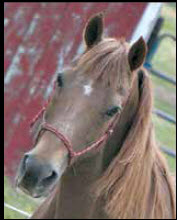 By: Deb Kitchenmaster
The "birthing" of the Breeder's Cup race was welcomed in 1984, where the world's best thoroughbreds have since competed. A little over two decades later a baby boy named Cody Dorman was welcomed by his mother and daddy. Cody was released from the hospital on oxygen, with the understanding that he suffered from a rare genetic disorder known as 'Wolf-Hirschhorn' syndrome that affects many parts of the body. Doctors told the family that Cody's life span would be only a couple of years. Cody is now a teenager. What are the odds?
Cody communicates with his parents through a technology that supports him in his wheelchair environment. His heart's desire, as he expressed it, was that he wanted to meet a racehorse.  With the help of Make-A-Wish Foundation, Cody, his parents, and sister went to Godolphin's Gainsborough farm in Kentucky. The year was 2018.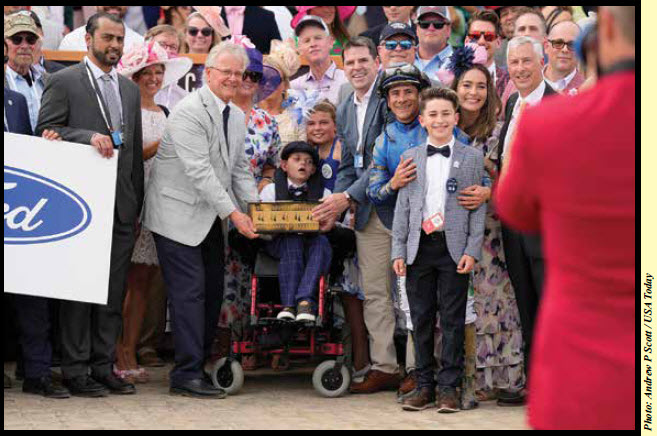 Arrangements were made and the scheduled day was in motion. The farm had 40 weanlings at that time, and the stud manager was to select ONE. What are the odds? Upon arrival Cody was introduced to a 'mild-mannered' six-month weanling. The unexplainable beauty unfolded right before their eyes! "The foal just came up and laid his head down on Cody's lap and just spent some quiet time there with Cody."  In that moment a human and a horse connected.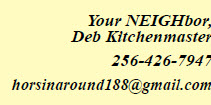 Cody's next two years continued to present challenges to overcoming long odds. Shortly after his visit to the farm, Cody nearly died when a blood vessel burst in his stomach. Then COVID hit. Cody had around 40 to 50 medical procedures, and though that held numerous struggles, the struggle with severe depression was beyond measure for his concerned parents. In the midst of this struggle, an idea came: "Take Cody back and visit 'that' horse he had met 2 years ago."
A request was made, despite the fact that the colt was now fully grown, testy, and unpredictable. No one had any idea what to expect. Hoping to rescue Cody from this dark depression, the family arrived at the farm. The same stud manager brought out the 2-year-old thoroughbred. The colt kept pulling until again, he was right in front of Cody, where Cody could stroke him! "It was like the horse knew who was there to see him," the awestruck manager stated. Someone asked Cody why he has such a special connection with this horse. "Because he found me and he hasn't forgotten me. He has always looked for me, and we have the same heart and drive. We never give up." Belly laughs came forth bursting through the darkness of depression and bringing encouragement and refreshing all. They were witnessing a miracle with their own eyes.
The horse was given the name Cody's Wish. After the horse had lost his first three races, Cody had an idea. "Cody's Wish will not win unless we're there." November, 2022, at the Westchester Stakes held at Belmont Park, Cody was there and guess what? Cody's Wish won that race and the next two stakes with Cody present. What a winning streak. The Breeder's Cup followed. Yep, he placed first.
To date, Cody's Wish continues to be one of the best horses in the world. Making his 5-year debut, he marked his fifth straight victory (Grade 1 Churchill Downs Stake). The jockey said the horse "showed another gear he hadn't noticed before."
Cody expressed what it was like for him to be with Cody's Wish. "Cody's Wish always makes me smile. I love when we just get to hang out together…thank you Cody's Wish…you are a very special horse and a very special friend."
Cody's dad, when responding to reporters, said, "We have prayed to God to hold Cody in the palm of His hands and His hands are big enough to hold the horse, too."
Idea #1: Human needs horse. Take Cody back and visit that horse he had met two years ago…Action — they returned to the farm.
Idea #2: Horse needs human. Cody's Wish will not win unless we're there…Action — they showed up.
Yes, we need each other in a healthy, supportive way. After all, we are in this race TOGETHER.
Run your race.
Your NEIGHbor – Deb Kitchenmaster