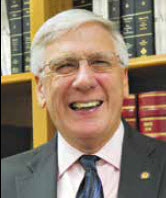 By: Ali Elizabeth Turner
It was hard to believe when we got together this past Monday that this was the last Ronnie of 2022.  Mayor Ronnie and I kind of looked at each other in shock and said, "Where did it go?" He mentioned that time just keeps on going faster, and we both agreed that we can't let up with doing "the most with what we've got." Public safety has always been the number one priority with the mayor; simply stated, without it, quality of life, economic development, and the other things that "make Athens, Athens" won't have a chance to do the job of community building. To that end, the City of Athens has chosen to invest in a P25 mobile communications system.
"During the tornadoes of 2011, we became aware of just how poor our ability to communicate with emergency personnel was," said Mayor Ronnie. "The City of Athens has invested 1.5 million dollars in the P25 system that will greatly improve communications in a disaster," he said. Other cities and counties in Alabama have already happily followed suit, and are most pleased with their purchase. There are places in our county that are true dead spots, and no communication can go through at all. The P25 system will take care of that, and link all first responders. Thankfully, it is not complicated to use, markedly improves response time, and hopefully will only be needed rarely.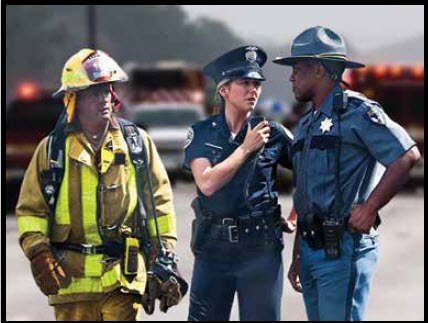 Continuing on the topic of public safety, Mayor Ronnie took me to see the display of specially designed seat belt covers that are for people who are deaf, autistic, or have other special needs. Holly Hollman wrote a special feature that gives more detail (See page 5). "These are pretty cool," he said, and I agreed.
On a more festive note, the annual Shop With A Firefighter event was happening that day, and Kim Glaze in the mayor's office was busy handling the organization of firefighters, donors, volunteers, and the kids themselves. Each year, children are selected by school personnel to receive the opportunity to go shopping at Wal-Mart with their own personal firefighter. Each firefighter has been given 200 dollars to spend on the child, and the kids' needs range from having had a tough year, perhaps facing down a serious illness, or other situations that make the holidays more challenging. In the time I was there in the mayor's office, the number of kids went from 46 to 61, and Kim was working swiftly to see to it that everyone was good to go and that the kids were covered.
Lastly, we talked about something else that had been added to our city, and while it brought a lump to my throat, it was a perfect way to remember the holidays and those who have served our city. Most likely you have seen the benches that line the sidewalks around City Hall, and have noticed that they have been given in memory of someone who has passed. We have two new ones, one for former Athens Mayor Bobby Woods and the other for Athens City Councilman Frank Travis, who finished his battle with cancer earlier this year. The benches are a good place to take a moment, rest, and reflect on the gift that is our city and the people who work extremely hard to make it so.
We were able to finish early, which was a good thing, as the mayor's planner on his cell phone was a nearly solid wall of red and green appointments. So, we prayed one last time in 2022, wished each other Merry Christmas, and then it was time for Ronnie to roll.
By: Ali Elizabeth Turner