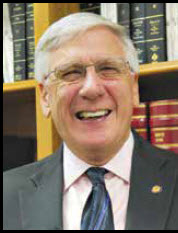 By: Ali Elizabeth Turner
Athens City Hall had reopened, so we were able to meet in person. This time we succeeded in doing what we had set out to do several times, and that is "get after it" — digging together into a book called Believing Is Seeing, by Dr. Kevin Elko and Rev. Duane Thompson. The forward is by Nick Saban, and Mayor Ronnie learned about the book at a conference attended by other Alabama leaders.
Of course, it helps that Nick Saban wrote the forward, but the book is stand-alone outstanding, and has several things we can implement to strengthen ourselves and each other during this undeniably tough time. "We have about 380 people who work for the City of Athens," said the mayor, "and right now about 35 are out sick." In addition, Athens Utilities had to temporarily close due to COVID. Besides the obvious challenge of sickness itself, the politics that have wrapped around the issues make it tougher. People are edgy and frayed, and thankfully Hurricane Ida did not accost as predicted. "Every generation has a challenge, and we are in ours," he said.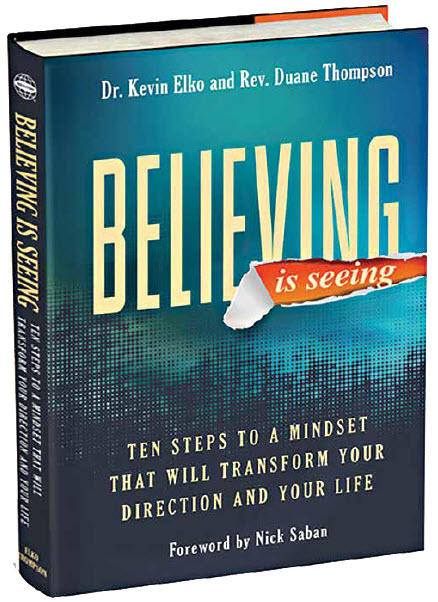 Mayor Ronnie had been encouraged by several statements made within the book, some by readily recognizable names, and others by regular folks. One was by famed British author and playwright, George Bernard Shaw. On page 48, Shaw said something that applies to all of us, irrespective of our age or level of health:  I want to be thoroughly used up when I die, for the harder I work, the more I live. Life is no 'brief candle' to me. It is a sort of splendid torch which I have got hold of for a moment, and I want to make it burn as brightly as possible before handing it on to the future generations. With respect to future generations, that is one of the reasons Mayor Ronnie started the Mayor's Youth Commission years back, and they are still in the process of taking applications for this year's group. Further reinforcing the idea of living life to the full, no matter what and no matter how long, Sir Walter Scott is known to have kept a diary, and apparently the last entry, which was made the day before he died said, "Tomorrow, I will…" Some look upon that as the life-long habit of a life well lived. Others wonder, "Did he miss out? Was there one last thing he needed to do, and didn't?" The point is that all of us need to truly live fully until we are finished with our fight and our race.
The third point that encouraged the mayor, me, and hopefully you was taken from page 134, and a quote from a Time article from 2017. The article is entitled "What 3 Things can I Do To Extend The Length Of My Life?" Besides the expected, "eat more fruits and vegetables," the author, and Mayor Ronnie, were not expecting to see, "Stay curious."
"Asking questions and discovering new things keeps you engaged with the world and with other people," the expert interviewed in the article said. Studies reveal that this has longevity benefits because it provides community and hope for the future. Being interested in other people and other things takes us out of ourselves and reminds us that we are part of something far greater than just us and our current circumstances. We are more open and begin to experience what the future might hold when we are curious.
"Take care of each other and yourselves," said Mayor Ronnie. Then we prayed, and then it was time for Ronnie to roll.
By: Ali Elizabeth Turner