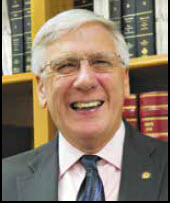 By: Ali Elizabeth Turner
We met after the Memorial Day service at the Veterans Museum, and the first order of business was Mayor Ronnie's "Bionic-Man"-fancy-dancy cast. His right arm, which had an unplanned and unpleasant encounter with a line drive had been in a standard plaster cast for the last few weeks, and he is now sporting a removable cast with a soft, comfortable lining and cuff. The cast has a button which laces and unlaces a series of small cable-like cords so you can take it off, take a bath or shower, put it back on and be back in business. It was a relief to see that he was in a much greater state of relief than when he was first injured.
The Memorial Day event was packed, and Museum President Jerry Crabtree confirmed that more than 500 people had been in attendance. "It's important that the community get together to remember once a year," said the mayor, and added, "Look at how many people are at the museum!"
We moved on to that bittersweet topic of graduation. "It is a time of new beginnings," said the mayor, and I know that it is never easy for him to say, "Bye-for-now" to the students who were a part of the 2022-2023 Mayor's Youth Commission. "I hope to goodness that we have instilled something that will click," he said, and noted the MYC trip to the Veterans Museum was one of the students' favorites.
Mayor Marks then mentioned that the summer time is when our city and county does a deep dive into the utilities budgets, and now that we have more than 55,000 electric customers in Athens-Limestone County, looking for ways to buy and sell energy and cut costs have never been more important. "Growth is wonderful, and it's challenging," he said. In mid-June, he will go, along with Alabama Natural Gas, to a conference in Asheville for a gas conference that will discuss supply, demand, innovations, and more for natural gas municipal customers. "This will keep us up to date, and we will look for better ways to do things," he said. He also noted that on the 1st of July, the 140-million-dollar utilities budget will be examined in advance of the fall budget season.
Right after the 4th of July, probably around 500 people from municipalities around the Southeast will come here to Athens for Electric City. This is where they hammer out what is working, what isn't, innovations, and how to handle future growth. "The summer time is when we do these conferences and submit budgets because it tends to be a little slower, and we can take the time to really look into it," said the mayor. He went on to say that now that Quinton's baseball season is over, he is looking for ways to relax, even a little bit. The new cast certainly helps with that, and he is glad that at least for now, it looks like it is healing well and he won't need surgery.
I asked, "You think you'll get a little Bubba-time in the summah time, Mr. Mayor?" He looked at me and said, "I hope." So, we prayed to that end, for all the other things that need to happen in Athens, and thanked God for our veterans and our freedom. And then, it was time for Ronnie to roll.
By: Ali Elizabeth Turner