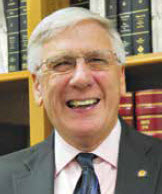 By: Ali Elizabeth Turner
It had been a full several days, and as usual no one knew how hard the storms were going to hit. The weekend had been mixed with sorrow and joy; local businessman, author and veteran fisherman Bill Hunt passed, as had Bill Schueler who had been closely involved with the Alabama Veterans Museum. Mayor Ronnie had attended both of their services, as well as the 90th birthday party of Patsy Patterson, the wife of Harry Dale Patterson. Ronnie and Harry Dale had served on the Athens City Council together in the '80s.
We spent a bit of time reminiscing about both men, whom Mayor Marks referred to as "great characters," (in keeping with our Classic. Southern. Character. city slogan) and then moved on to several celebrations. "We had 417 people participate in mud volleyball," said the mayor with a mixture of incredulity and joy. "A big shout out needs to go to Michelle Williamson," he said. Michelle was the organizer once again for the 6th Annual Mud Volleyball for a Cure Tournament that was held at Swan Creek Park, and if you look at the highlight reel on the Mud Volleyball for a Cure Facebook page, you'll see that it was a wild and wonderful day, and all for a worthy cause.
The Athens-Limestone Community Association, Jackie Warner, and her crew (including daughter Raven who had been a part of the Mayor's Youth Commission back a few years ago) hosted the 3rd of this summer's Trinity Fun Fest celebrations. Current members of the MYC also helped as kids learned all about the fascinating history of Trinity school, and some made Lego forts that resembled Fort Henderson. Activities included a film fest and scavenger hunt, canvas painting, STEM activities, and in September there will be a family block party.
Most of you know that Mayor Ronnie took a line drive to his right (and writing) arm earlier this summer, and it was painful and most inconvenient. His arm is better, but not 100% yet, and so the "Ronni's Story" brochure he had on his desk was especially pertinent. It tells the story of a program called CoachSafely that was signed into law in 2018, making Alabama the first state in the nation to require coaches to complete the online program that gives warning signs of serious medical issues that may have been caused by sports mishaps or elsewhere. It is most definitely NOT the "rub-some-dirt-in-the-wound-and-move-on" approach, and saved the life of a little girl by the name of Ronni.
Ronni has a twin named Lennox, and they as well as their parents are all athletic. Ronni had bumped her head at home swinging on a vine, and for several hours it seemed to everyone that she had just experienced the bumps and scrapes of being a kid. But, because her mom who was a coach/volunteer, along with another coach, realized that Ronni was exhibiting signs of something much worse several hours later, Ronni ended up at UAB, and according to all, her survival was a miracle. However, it would not have happened without the CoachSafely Program. Public safety is continually on the mind of Mayor Ronnie, and knowing this program is in place brings comfort.
We thanked God for being in Alabama and Athens, and then it was time for Ronnie to roll.
By: Ali Elizabeth Turner