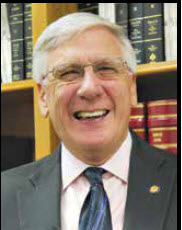 By: Ali Elizabeth Turner
Storms had rolled in and were rolling out, which is totally normal for this part of the year, and we had just passed the 10-year anniversary of the worst storms in Alabama history. What a time that was, and we remembered how our community came together to help each other get through it. Mayor Ronnie, our new city planner Lakeisha Johnson, and I talked enthusiastically about the upcoming Planapalooza event as part of the Athens 2040 city and county focus on a comprehensive and careful approach to growth.
Planapalooza will be held in the Center for Lifelong Learning from May 15-May 19 and the public is strongly encouraged to participate and let their voices be heard. The purpose is to bring all of Athens together with skilled urban planners who appreciate our town and want it to be able to hang on to its "Athens-ness" while we grow well. There had been a successful kick-off meeting on April 22, which had been attended in person as well as online, and the same will be the format for the May event. Lakeisha will be facilitating Planapalooza, and mentioned that she was glad that the planners noticed how vibrant our downtown core is, which in her experience has not been the case with other projects. Mayor Ronnie mentioned that he had "great hope" about the project, and that this really is a once-in-a-lifetime chance to have a lasting impact on our city. For my part, I felt that the April 22nd meeting was the best one I had attended in all my years here. For more information and to register for the online event, go to www.athens2040.com.
We moved on to a tougher subject, that of homelessness. Mayor Ronnie had been on Zoom and the phone in a seminar and with some fellow mayors who are members of the Southeastern League of Municipalities, and together they had been trying to find a way through that takes in all the factors and considers public safety and quality of life when it comes to homelessness. "There are so many things to consider—drugs, mental illness, drugs AND mental illness, and the fact is that some people honestly don't want to have a permanent place to live," he said. "We are talking to churches and others, and we don't have answers…yet," he added. No one wants to be hard of heart, and no one wants to have to have the taxpayers have to pay for washing human waste off the streets because the homeless don't want to use facilities designated for daily elimination.
We always include an aspect of the book we are reading, and this comes from page 47 of Friday Forward. It talks about Dwight Eisenhower and how he had to deal with the difference between urgent and important. Ike had to contend with those distinctions on a level that few of us can imagine, and Mayor Ronnie read to us the following:
According to this principle, our tasks will typically fall into one of four quadrants. We also tend to complete them in this order:
Urgent and important
Urgent and not important
Important and not urgent
Not urgent and not important
Mayor Ronnie, Lakeisha, and I all owned the fact that we are all so prone to solving problems out of order, and we prayed for ourselves as well as the mayor. And then it was time for Lakeisha, as well as Ronnie to roll.
By: Ali Elizabeth Turner