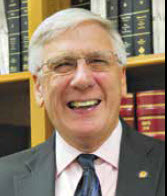 By: Ali Elizabeth Turner
The only appropriate greeting for this particular Monday morning after the Iron Bowl was, "Roll, Tide!" So, we dispensed with that while grinning, and quickly moved to the topics that cause no pain for anyone, especially Auburn fans. We were referring mainly to the fun we had at the Grand Opening of Buc-ee's and the Christmas Open House, both of which had been a smashing success. And, we spoke with anticipation with regard to the Christmas Parade coming up on Dec 1, along with other activities such as the Christmas Concert being put on by Athens High School on December 9, the North Pole Stroll, and more. We marveled at how quickly the year had gone, and that it was winding down. There was much that had happened, both good as well as hard, and lots to look forward to.
We had to address the fact that the holidays can also be tough, and there is a strong need to look out for each other. "There has been a lot of loss," said the mayor, and some of that was discussed in Holly Hollman's Special Feature article, "The Christmas Wish." (See page 5.) And, one of the things that makes Athens so wonderful is that even loss gets slowly translated into beauty and gain because Athenians work so hard all year long to make it so. Relay for Life has a display in City Hall and a beautiful tree at the North Pole Stroll. "We need to reach out. It may not be COVID now, but it is flu season, and we need to take care of each other and ourselves. We need to recognize the importance of 'One Athens,'" said Mayor Ronnie.
The other tree about which the mayor was excited was the one that celebrates our city's "twinning" relationship with the city of Stonehaven, Scotland. For those of you who might be new to our area, a most remarkable and unlikely friendship with Stonehaven began back in 2018 (our city's bi-centennial year) that has resulted in them visiting us, us visiting them, and having school kids get a chance to get cross-cultural exposure to Scottish history and culture via Zoom. They even sent our city a birthday cake…no small feat!
"You probably didn't see this," said Mayor Ronnie, " but two kids from our area who play for the NFL got mentioned on the Sunday night game." He was right, I hadn't, but it sure was fun to hear about it. Quez Watkins, who graduated from Athens High School, and Reed Blankenship, who graduated from West Limestone High School both play for the Philadelphia Eagles. Quez caught a touchdown pass in the end zone, and Reed intercepted a pass. Both of them were mentioned by the commentators as having hailed from Athens, Alabama. He asked with a smile, "How often does something like that happen?"
We talked for a moment about how the past 11 years of "Ronnies" had flown, and tossed around some ideas for a new book series starting in January. Then we prayed, and then it was time once again for Ronnie to roll.
By: Ali Elizabeth Turner