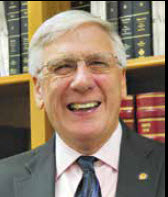 By: Ali Elizabeth Turner
I had the joy of meeting with Erin Tidwell on what was literally her first day of work. The city IT department was still setting up her computer, and she was unpacking boxes. Mayor Ronnie wanted to use his space to introduce her to our community, and it was a most enjoyable interview.
Erin hails from Rogersville and graduated from Lauderdale County High School. She got her undergrad degree in geography from the University of Alabama, and finished in under four years. She worked for the City of Athens while she was working on her Master of Urban and Regional Planning, and received her advanced degree from Alabama A & M. Her master's thesis was on blighted properties — what causes them, what can be done about them — and she definitely has a handle on what is undoubtedly a complex and controversial subject. After getting her master's degree, she went to work as a principal planner for TARCOG, which is a governmental organization that came into being in 1968. Amongst their many projects, their team works on getting funding for city projects. TARCOG stands for Top of Alabama Regional Council of Governments. Below is a bit of an explanation from their website regarding who they are and what they do:
TARCOG helps local governments improve the quality of life for the region's more than 649,000 residents. The Council does this by obtaining funding for local government assistance, coordinating local governments' responses to regional issues, and providing a wide range of services to the region's governments and residents. TARCOG helps member governments work together to address issues best solved cooperatively, rather than independently. TARCOG also provides services and technical assistance to different communities that are unable to provide their own personnel due to funding issues. The services are in three program areas: Aging, Economic Development, and Planning.
Erin's territory included Jackson, Madison, Limestone, Marshall, and DeKalb counties, and many of the communities she served had populations under 2,000. We found that we knew some people in common, and our conversation turned to the proposals that had come out of the Plan-a-palooza town meetings that occurred in Athens in May of 2021, and is a twenty-year planned growth proposal to help us grow well. She asked me, "What do you think of it?" My reply was a speedy, "I love it, especially the proposal to restore and repurpose Athens Creek and turn it into our own mini-version of the River Walks that are in places like San Antonio." I asked her, "Why did you come back?" She said with a smile, "There was an opening, I love Athens, and I love a challenge."
Erin told me that she is excited about her new job, being back in the area, and working with the mayor, the city council, and the county. She is a dog lover, and has a standard poodle whose name is Winston. She also especially loves teaching Sunday School to three-year-olds at Capshaw Church of Christ. We are both avid readers, and talked books, movies, and more. I left the interview feeling like I had a new friend, and I am glad the mayor gave us the chance to meet. Welcome home and welcome back, Miss Erin!
By: Ali Elizabeth Turner