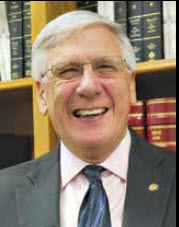 By: Ali Elizabeth Turner
Mayor Ronnie came into his office excited about several things — the Tennessee Vols Men's Basketball team had taken the SEC title and as of this printing were in "The Big Dance," and both Auburn and Alabama had done well in this collegiate season that has affectionately come to have been called "March Madness." What the mayor and any sports fan know is that a player can have tremendous talent, but it takes a coach to make a player into a team player, and a team into a winning team. So it is with cities, and for this edition we are once again talking about some life lessons that, if applied, will last way longer than an Icy-Hot, pizza, or insurance endorsement.
The focus of this edition of "Ronnie" is the late, great Pat Summitt, the coach of Tennessee's Lady Vols for 38 seasons. Pat coached from 1974, when she was the ripe old age of 22, and she did so until 2012. When she first started out, several of the women on her squad were only one year younger than she was. Pat's Lady Vols won 8 NCAA titles, and she changed women's sports forever. At the time of Pat's retirement, she and the Lady Vols had racked up a stunning 1098 wins, more than any other collegiate basketball coach of either gender. John Wooden's record was 885, Bobby Knight's was 902, and to my knowledge, Pat never threw a chair onto the court when she was angry with a ref for what she considered to be a poor call! Holly Hollman, who is the Communications Specialist for the City of Athens, went to Tennessee when Pat was there, and has regaled us with "Pat stories" that illustrate why Mrs. Summitt is truly considered to be a GOAT-Greatest Of All Time. Pat said of herself in her book, Reach For The Summit:
"I'm someone who will push you beyond all reasonable limits. Someone who will ask you not to just fulfill your potential but to exceed it. Someone who will expect more from you than you may believe you are capable of. So, if you aren't ready to go to work, shut this book."

We are in a season in our city where in so many ways we need to "go to work." The State of the City address was given last week, and Mayor Ronnie illustrated that so many things on several fronts are happening in Athens-Limestone County that it just about makes one's head swim. We need to make a team in our town that is worthy of being a part of our own "Big Dance." We need to not only make our city the best it can be, but be an example for other cities as well.
Pat had 12 principles called "The Definite Dozen" that she drilled into her players that if applied, can make for a winning team in a town or on the court: "Respect yourself and others; take full responsibility; develop and demonstrate loyalty; learn to be a great communicator; discipline yourself so no one else has to; make hard work your passion; don't just work hard, work smart; put the team before yourself; make winning an attitude; be a competitor; change is a must; and handle success like you handle failure." Any one of these could be a theme for this column for months to come, but we had run out of time to talk about them. So, once again we prayed, and it was time for Ronnie to roll.
By: Ali Elizabeth Turner