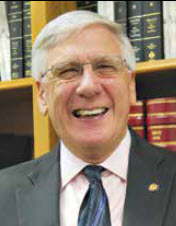 By: Ali Elizabeth Turner
This week I had the pleasure of interviewing Lakeisha Johnson, a planner for the city of Athens who agreed to fill in for Mayor Marks. We featured her back in January of 2021 when she first started working for the city, and I was more than happy to have a chance to sit down with her and learn more of her story. We talked about everything from structurally risky architectural projects in Dubai to how to successfully raise children, and I am just so glad she is here.
Lakeisha is a graduate of Alabama A & M, and hails from St. Louis, MO. Her undergrad degree is in political science with a minor in urban planning. Originally her minor was in English, and she had planned on going to law school, but urban planning "grabbed" her, and she went on to get her master's degree in it. Technically, she is what she refers to as a "MURP," which stands for Masters in Urban and Regional Planning. Her degree has the added designation of being "Professional," which means she also gets into social planning and practical applications. For Lakeisha, urban planning is a "hands-on" job. "Because I am a visual person, I need to go out to sites to see how things are going," she told me.
For several years, Lakeisha worked in the City Clerk's office in Decatur, and did accounting as well as urban planning. She routinely met with city council members and other professionals, and Mayor Ronnie made it really clear when she was hired that he was thrilled to have someone with her background who could "hit the ground running," especially given how fast our area is growing.
One of the challenges of being an urban planner is to see how various projects in a city affect each other, and how to best bring about planning which results in cohesiveness for a city as a whole. When developers come in, they understandably are focused on their own specific project, and as Lakeisha's background includes a great deal of experience in organizational development and leadership, it often falls to her to help everyone see the "big picture."
Nowhere was that subject expertise more intensely needed and demonstrated than when the City of Athens sponsored the Planapalooza project a month ago. From May 15-19, there were morning to night presentations and workshops that heard from citizens, listened to their ideas and concerns, and produced renderings of possible projects that could greatly enhance the quality of life in an already wonderful town. As readers of Ronnie already know, "growing well" is a topic that surfaces regularly in this column. It was Lakeisha's job to oversee the Planapalooza event, and she was pleased with how everything went. She is looking forward to receiving their phase one detailed report in a few weeks, and the City of Athens will then begin to plan how to proceed with the best of the ideas that were generated that week.
Lakeisha asked me what my favorite idea and artist's rendering was from Planapalooza, and it was what was called the Creek Center. I had never thought of the fact that historical Athens Creek from start to finish could be made into a place where people could gather or rest, dogs could play, and businesses and restaurants could thrive. After I saw the rendering, I was sold, and asked if we could illustrate this edition of Ronnie with that illustration. Lakeisha smiled and said she would get it right to me, and then, sadly without the joyful presence of Mayor Ronnie, it was time for both of us to roll.
By: Ali Elizabeth Turner