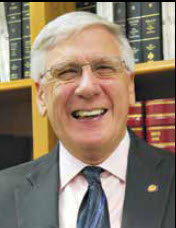 By: Ali Elizabeth Turner
Mayor Ronnie decided to spend part of fall break with his grandson, Quinton, and asked City of Athens Communications Specialist Holly Hollman to fill in for him. Most folks around here are aware that Holly was a veteran reporter for the Decatur Daily before she came and worked at City Hall, and she got her journalism degree from Tennessee. What I didn't know is that Holly is also able to produce videos, and during COVID, came up with an idea to educate our elementary school students about how the city of Athens works, and what department heads do to keep us running smoothly.
During "normal" times, various members of the Athens City team go and visit kids in the classroom, and tell them about what they do, as well as why and how they do it. However, when COVID locked everything down, that was put on hold for a year. Holly showed me several of the 3-5 minutes from the series entitled, It's My Job, and there are more to come. The teachers who have had to educate in unusually trying circumstances have loved them, and while nothing can replace physically being in the classroom for both the speaker and the students, these are an informative joy to watch.
The first one Holly showed me was of Athens City Councilman Frank Travis. Frank talked about the fact that in Alabama, the City government positions are elected, and are non-partisan. That is because we have some rules in the state of Alabama that address how cities deal with the elections of those in city government. It is called the "Dillon Rule." He talked about the fact that he loves to help people and those in his district. He gave an overview of how running police, fire, utilities, streets, and parks are all a part of what makes Athens, Athens. Frank will tell you that he loves meeting and solving problems. All of the videos talk about what it takes to have the career in that field, and Frank said, "You have to be willing to help people, to respect people." He mentioned that the Mayor's Youth Commission spends time picking up trash.  Frank said, "YOU are the future of Athens!"
Police Chief Floyd Johnson was next. I learned that he wanted to be a police officer all his life, and after all these years, he still loves his job. He started off as a dispatcher, then went to patrol, investigation, and the drug unit. He talked a lot about what it takes to be a successful police officer. "Stay out of trouble," said Chief Johnson, and then added, "If you want to be a cop, start doing volunteer work, and have good character." I was also made aware of one of the newest additions to the Athens Police Department, and that is Millward the Robot. Millward is used in all kinds of high-risk situations, and has already been able to make some risky arrests less so.
Mayor Ronnie let students know that to be the Mayor of Athens, you have to be 18 years old and to have lived in Athens for at least 90 days. He made it clear that weekends are almost always taken because of events that he needs to attend or address. He loves everything from budgets to reading to kids in the classroom. Some of his favorite projects have been the new high school, the nearly completed Jimmy Gill Park, and the new City Hall.
Next was Johnnie Pryor, who heads up Athens Utilities. These guys keep us "lit," and they do it in storms both here as well as in other parts of the country. "It's a brotherhood," says Johnnie, and one of the things he loves the most is the camaraderie. He is of course cautious because of the electricity, but makes it real clear that he is not afraid. Johnnie says that being a good supervisor "means being able to sympathize" with others. He's looking for employees who have honesty and good character. There's that "character thing" again!
Holly helps Mayor Ronnie with the Youth Commission, and is planning on having some of the students do some of the interviewing and filming of the rest of the department heads. She also is going to make sure that there will be an installment of It's My Job that has an interview with a sanitation worker. "Kids LOVE garbage trucks," she said. We had come to the end of our time and it was time to pray. So we did, and then it was time for Holly (and me) to roll.
By: Ali Elizabeth Turner