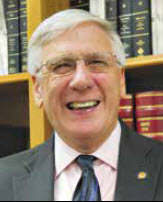 By: Ali Elizabeth Turner
The mayor and I started off our Monday with a discussion regarding the fact that possibly the weird winter, full of cold waves and heat waves, has done a number on many crape myrtles. "There are dead trees all over town, and we are having to replace them," said Mayor Ronnie. He then added, "There are even evergreen trees that have died," and I added, "And that takes some doing." "It was a strange winter," he said, and I think we can all agree that was the case.
We moved on to the discussion of Jan Matthews having been selected by the Limestone County Chamber of Commerce as the Community Hero of 2023. I told the mayor how much I was looking forward to the Unsung Heroes Banquet coming up on Monday the 8th. He has been a strong supporter of MTM, Unsung Heroes, and Jan for years, and we celebrated her accomplishments and contributions to our community.
Another bit of good news is that Swan Creek Park is going to be renovated and renamed. It has long been a dream of Mayor Ronnie to have an accessible park that can be used by everyone. It has been decided that it is going to be called Make A Way Park. "We are going to be doing repairs and covering the tennis court so that people can also play pickle ball," he said.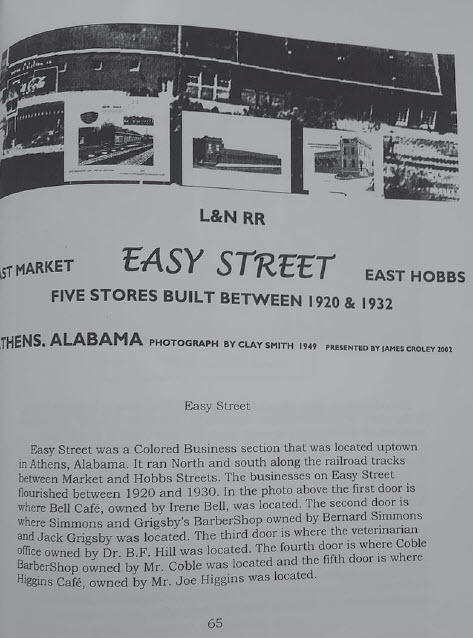 The discussion moved on to a lost-but-recently-found piece of Athens history that centered around an area known as Easy Street. Easy Street was a series of shops that were built between 1920 and 1932 in what was then known as "the colored district," and they ran north and south near the railroad tracks between Hobbs and Market Streets. There was a café known as Bell Café, a barbershop, a veterinarian's office, another barber shop, and another café. The vets' office was frequented by blacks and whites alike.
In honor of Easy Street, there is a plan to have an Easy Street Art Trail that will start at the Veterans Museum, go down along the railroad tracks where the shops were, and end up in Athens. "The plan is in the early stages," said the mayor, "and we are going to honor that part of our history and maintain it." One of the things that has to be done is see if there are any old photos or records that are from that era. "You wouldn't believe how things can end up in other cities," said the mayor. City of Athens attorney Shane Black is hot on the trail, and, as the mayor said with a smile, "He loves stuff like that." At the end of the day, the Easy Street Art Trail is going to serve to make our community stronger because we are choosing to preserve our history that is, as the mayor said, "rich and diverse."
We talked about kids, sermons, baseball, and more. Then we prayed, and once again it was time for Ronnie to roll.
By: Ali Elizabeth Turner