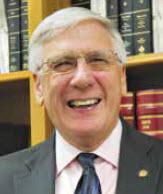 By: Ali Elizabeth Turner
Mayor Ronnie was just back from having been in San Antonio, TX, over the weekend for the twice-yearly gathering of the 14 State Southern Municipal Conference. He is the president of this organization for another year, and the opportunity to listen to speakers and share ideas with other mayors is always one of the high points of the spring season. The conference is packed full with educational opportunities from 8 a.m.-5 p.m. each day, and there were a number of fruitful roundtable discussions with mayors from all over the south.
There is also an element of humor each year, and seeing as this conference was held in Texas, it was Texas that provided the humor. Hence, you have the reference to catfish that serves as the title for this edition of Ronnie. Did you know that there are some Texas restaurants that in the past CLAIMED to be serving catfish, when in fact the fried fish filet that was placed in front of you might be anything from tilapia to what is labeled "Asian catfish," more accurately known as swai? Well, certain Texas towns just weren't having it, and the Texas state legislature passed a regulation whereby it would be illegal to call something catfish when it just ain't! "Catfish has to be catfish," said the mayor with a chuckle. In further humorous Texas news, this time apparently applying to the entire state, there is a law still on the books that guarantees that each Texan can own ten chickens and two rabbits if they wish. "I don't think the two rabbits would stay just two for very long," said the mayor further, and I laughed.
What is interesting is that while this conference largely gathers together the mayors of small-to-midsize cities, they have found that the concerns are exactly the same as much larger cities. "Litter and homelessness are on the minds of mayors in towns all the way from 5,000 to 200,000," said Mayor Ronnie. The same can be said for cyber-security and school safety. We took a moment to talk about the heartbreak of the murders of teenagers and young adults in Dadeville which had just occurred at a Sweet 16 birthday party. "God help us," he said, and that was not just a saying; it was a prayer.
Former Fort Worth mayor Betsy Price was the keynote speaker at the conference, and made a point of telling those gathered that as mayors, "We have a duty to be positive, to be upbeat." The other thing she emphasized is the need to "stay humble," and to be willing to work with young people. "Be an inspired leader," said Mayor Betsy. Because he came home full of encouragement and ideas garnered from other mayors, Mayor Ronnie is looking forward to a similar type of conference that is specific to the State of Alabama next month. This year's meeting will be held in Birmingham, and he is looking forward to it.
There was only one thing left to do, and that was to pray, so we did. And then, it was time for Ronnie to roll.
By: Ali Elizabeth Turner