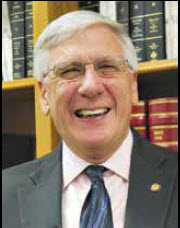 By: Ali Elizabeth Turner
Mayor Ronnie was back from a conference he and some of our City of Athens staff had attended that included municipalities from several states. As is always the case, there are excellent speakers who understand cities, and often have books for sale and the opportunity to speak with the author. This conference was no exception, and Mayor Ronnie was excited about our new book, especially because it had a forward written by Coach Nick Saban. It is called Believing Is Seeing: Ten Steps To A Mindset That Will Transform Your Direction And Your Life. We have no idea how many installments will comprise our latest personal development reading adventure, but Dr. Kevin Elko, who is a nationally renowned sports psychologist, had clearly inspired our mayor. Mayor Ronnie read to me from Coach Saban's forward, and we got a chance to "see" inside the locker room after a defeat, something for which Coach Saban is not exactly famous for tolerating. Coach Saban tells his guys, "So what? Now what? We can do better." I am looking forward to digging into this book, I must admit.
Mayor Ronnie was sentimental about graduation having rolled around one more time, and way too quickly. "There are 22 seniors that are a part of the Youth Commission, and it's hard to believe that they are graduating already," he said. "We wish them the best of luck," he added. He told me about a recent exercise in which the Youth Commission kids had been involved that had to do with figuring out how they were going to award a three-thousand-dollar grant that they had received. It's something they do every year. "When they first started the year, they would turn to us to see if they were doing it right, and now we just watch as they get it done," he said.  "There is such hope," he said, "and we are seeing light at the end of the tunnel when it comes to COVID."

Now that the Mayor's Youth Commission has gone on for several years, the days of having all the kids invite the mayor to their graduation ceremony have been replaced in part by the kids sending out wedding invitations. "I hope they come back and be a part of things like Planapalooza, the Pilgrim's Pride project, and will get involved," he said. Speaking of Planapalooza, the mayor was encouraged by the updates he had received as of Monday, and participated in the last session on Wednesday evening.
The previous Thursday had been the annual ceremony to honor law enforcement officers who have fallen in the line of duty. That is always sobering, and another sobering-but-hopeful event had been Relay for Life held on May 14.
We talked about the up-and-coming grand re-opening and dedication of the Alabama Veterans Museum's new location. "It is looking so good, and people have worked hard to get it that way," said the mayor. The time had flown, and it was time to pray, and then it was time for Ronnie to roll."
By: Ali Elizabeth Turner