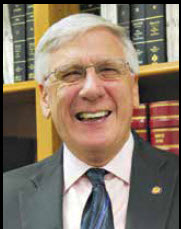 By: Ali Elizabeth Turner
We agreed it had been a grand weekend in Athens, AL. The weather had been perfect, the Travis Manion 9/11 Heroes Run held in front of the Limestone County Courthouse had been record-breaking to the point that they had to close registration, and a total of 486 people participated. I had two friends that walked it, and for both of them it was the first time they had ever done a 5K. The grins on their faces were unforgettable.
The Travis Manion event was followed by the Superheroes/Eli's Block Party parade and celebration held in Big Spring Park, and again, there was a solid crowd, and a total of 30 superheroes assembled on the red carpet in front of Keep Athens-Limestone Beautiful. A shout out to the Athens Police Department who had to be on duty all day in order for Athenians to participate in two most worthy causes.
Mayor Ronnie and I have been working through a book that is truly beautiful, much more so than the standard personal development covers that may have comparable, excellent content, but whose covers and illustrations perhaps not so much. The book is called Believing Is Seeing, by Dr. Kevin Elko and Rev. Duane Thompson, and there are a number of references to famous Alabamians and Tennesseans in it.
For this edition of "Ronnie" we primarily referred to a chapter that was entitled, "Spending Or Investing-Believing In Others." The chapter illustration picture was of Wilma Rudolph, the legendary member of the 1960 US Olympic Women's track team. The 1960 Olympics are the first I remembered, and Miss Wilma made us all proud. She was the first American women to win three gold medals. She was from Tennessee, and she was the 20th of 22 children.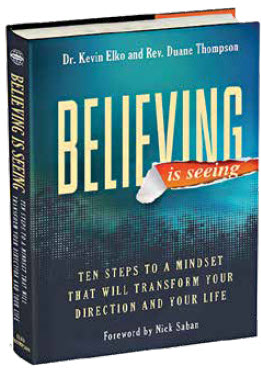 What many people may not know about Wilma Rudolph is that she was never expected to live, let alone walk without a brace, and for sure no one thought there would be gold medals in her future. No one, except her mother. Born a preemie into abject poverty, Wilma had developed double pneumonia and had scarlet fever at the age of four, and also had polio. Her left leg was paralyzed, and her iron brace was heavy. At the age of nine, Wilma (against medical advice) took her brace off. Then at the age of 13 she got the "crazy notion" that she wanted to run track, so she did. She came in dead last in every race, and everyone but her mother told her she could quit. Her mother, by contrast, continually told her that she could do anything she set her mind to. Over time Wilma no longer finished last, and then came the day that she won the race. Already unstoppable, Wilma went from losing races at the age of 13 to winning a bronze medal in the 1956 Olympics to taking three Olympic golds at the age of 20, the first woman to do so. She was the fastest woman on the planet.
After her stunning success in the 1960 Olympics, a reporter asked her what helped her overcome all the obstacles in her way, starting with childhood. Wilma told him, "Well, many people told me I would never walk again. My mother told me I would. I believed my mother."
Wilma's mother, and others, believed in her. And, Mayor Ronnie chuckled as he told me, "Now, Auburn fans may not want to hear this, but Bear Bryant used to tell his 'Bama players, "Call your Momma, because I sure wish I could." His mom, who had believed in him had passed, and he wanted his team to understand how important it is to have someone believe in you and invest in you.
It was then time to pray, and we did, just like we have done for the last ten years when Athens Now started this column. And then, it was time for Ronnie to roll.
By: Ali Elizabeth Turner