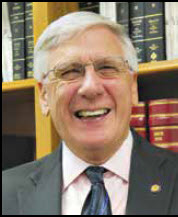 By: Ali Elizabeth Turner
Mayor Ronnie and I met under one of my favorite trees at the courthouse with representatives from several economic development organizations from Athens-Limestone County. County Commission Chair Colin Daly read an official document announcing the fact that the Chamber of Commerce, Athens Main Street, and the Limestone County Economic Development Association have all come together to form an alliance to coordinate their efforts under one banner. They will maintain their separate titles, functions, staff, and focus, but will celebrate all month long that "together we are stronger." The official title of the new organization is the Economic Development Alliance.
Speaking of alliances, Athens City Hall and the Foundation on Aging have come together to clean up and dress up the Senior Center on Pryor, and there was a happy and grand re-opening celebration on Monday, May 2. "So many people worked hard to get this place ready to welcome back seniors and the rest of the community to come relax, laugh, have fun, play cards or bingo," said the mayor, and then he showed me a great "find." He told me, "The East Limestone High School Band was having a yard sale to raise money, and Sandra and I bought this pool table for the new Center," he said. I then asked him, "Mr. Mayor, do you play pool?" He grinned and said, "Well, I used to…"
Mayor Ronnie mentioned that Jackie Jackson and Helen Carter headed up this project, and one attendee told me, "If it had not been for the mayor, there would be no Center." By way of history, the building belongs to the city, and used to be the old Armory. As is the case with many Works Projects Administration buildings that were constructed during the Depression, you can always count on a gorgeous fireplace being somewhere in the building, and the stones are local. The Scout House has one, too, although no one knew it had been paneled over until they started to renovate it.
Mayor Ronnie took me on a tour and showed me all that had been done to get the place ship shape. A new roof has been put on, and all the leaks have been fixed. There is new flooring and carpeting, and the whole facility has been painted. Fiber optic cables have been put in, and several of the rooms can be rented out for office space. One kitchen can also double as a place for a small reception, and has several brightly clothed tables available for seating. Miss Shirley Smith is the official greeter, and she told me, "I am glad to be here."
Amy Golden, who runs the "One Stop Shop" for businesses out of City Hall is going to be working at the Center four days a week from 9-2. She told me, "We want to work with the people who built this community, and provide meaningful activity." The hope is that Poke Sallet will be able to return and that this place will be booked solid for all kinds of things, not just senior activities.
It had been a joyful morning, and it was time to pray. So we did, and then Ronnie got to rollin'.
By: Ali Elizabeth Turner