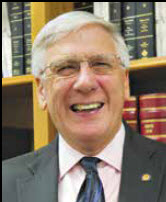 By: Ali Elizabeth Turner
Mayor Ronnie veritably burst into the room, brimming with enthusiasm about the previous day's event, none other than the first (hopefully annual) Pryor Regional Airfield AirFest. He had to balance that with the fact that this is "serious season" in the realm of baseball for his grandson, Quinton, and it had been a busy and beautiful weekend all the way around.
The AirFest stunts had been amazing. There was a crop-duster type prop plane that had actually successfully landed on the top of a truck. The Silver Wings crew parachuted into the Fest. There were rides available on a Vietnam-era Huey helicopter. Thousands of people were there, along with vendors, food, and fun, and I asked the mayor what was his favorite part of the AirFest. He had a couple; the first was watching the faces of the kids at all the sights and sounds. He said, "You know that sound that a Harley makes when it first starts up?" He asked this while imitating the wrist action and sound of the epic bike as it roars to life. "Well," he continued, "there was this trainer plane that was both a prop plane and a jet. It is what they use when they are first training the Top Gun guys. It made that sound, did all these loops and dives, and it was so cool. It was my favorite plane!" Speaking of Top Gun, the mayor had his moment with Maverick and Ice, the two Top Gun impersonators who are also actual pilots, only they are not fighter pilots. "Man, they looked just like them," he said, and he meant Tom Cruise and Val Kilmer in the original movie.
Ice and Maverick made Mayor Ronnie laugh when they pointed toward one of the food trucks and said, "YOU are going to go eat donuts; WE are going to go DO donuts! "A big shout out needs to go out to Adam Fox, his crew, and all the sponsors of the Air Show. They did a great job," he said.
We moved on to the discussion of personal safety in the summertime. The tragic, fatal hit-and-run had occurred on Hwy 31 over the weekend, and with school out, Mayor Ronnie wanted to talk about being situationally aware regarding safety without quelling the fun that is supposed to be a part of summer for people of all ages. We talked about how it is a fine line between loving the feeling of the wind in your hair and being sure to wear a helmet when it is the appropriate thing to do. "Have the mindset," he said, referring to being safe, and doing so if you are eight or eighty.
Speaking of being 80, the Athens Senior Center was sponsoring a Beach Day to kick off the summer season, and we laughed as we imagined truckloads of sand being brought to the parking lot along with a portable wave pool. It didn't happen of course, but there were leis and luaus, food and fun. Amy Golden and her volunteers always do such good work for the seniors of Athens-Limestone County, and this day was no exception.
Then that time came, as it always does. So, we prayed for the safety of our kids and grandkids, and then it was time for Ronnie to roll.
By: Ali Elizabeth Turner