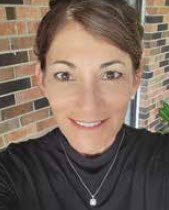 By: Tina Morrison
As we close out 2022, we look back at our Tourism year, full of events, volunteers, and visitors with a thankful and grateful heart. Although the Tourism office employees and Board suffered their share of losses and challenges this year, we still managed to stay on track, stay positive, and continued to provide the Southern hospitality that our customers have grown to love and expect.
The mission of the Athens Limestone Tourism Association is to identify, develop and promote the tourism assets of Athens and Limestone County with the emphasis always placed on maximizing overnight stays in our area's lodging. Our goals are to increase awareness and tourism and create loyal returning visitors to Athens-Limestone County and North Alabama. Our objectives are to increase tourism during the least active travel seasons. When we increase the total amount of lodging tax generated in Limestone County, it leads to job creation and therefore increases the overall financial success of Limestone County's economy.
After our successful Spring Walking Tours and Summer Concert Series, we were very excited that our Fall Haunt Walks event was again very popular this year with over 600 attendees. With the help of our volunteer tour guides, we did a total of 33 tours with an average of 68 people per tour. Our many visitors were from Atlanta, Orlando, Houston, Denver, Seattle, and California to name a few.
We were again honored to help promote signature anchor events of Limestone County like the Fiddlers Convention and Storytelling Festival, as well as promoting the many events of our partners at The Athens-Limestone Chamber of Commerce, Limestone County Economic Development, Athens Main Street, and Keep Athens Limestone Beautiful; and we are excited to continue our partnership with them and others in 2023.
We saw, more than ever this year, a great number of people coming into the Athens Visitors Center because they recently moved to Limestone County. It is always our pleasure to serve these tourist-turned-residents and enlighten them on the many wonderful benefits of living in a small Southern town.Our final event of the year, The North Pole Stroll is going on throughout the month of December. This event, which turns the Athens Big Spring Memorial Park into a temporary North Pole with over 80 beautifully decorated trees, is free and open to the public. Make sure you bring your friends and family to stroll through and see this magical event.
We would like to sincerely thank those who supported Limestone County Tourism this year including Ronnie Marks and his team at the Athens City Mayor's office, Colin Daley and his team at the Limestone County Commissioner's office, Tami Reist and her team at the Alabama Mountain Lakes Tourism Association, and all the professionals with Sweet Home Alabama Tourism.
As we turn our calendars onto 2023, we look forward to a new Athens-Limestone Official Visitors Guide as well as new and exciting events. Thank you to everyone who helped us have a successful 2022 and please stop in to see us at 100 N. Beaty St. Athens, AL 35611; call us at (256) 232-5411 or check us out at www.VisitAthensAL.com.  Merry Christmas and Happy New Year from Teresa Todd and Tina Morrison. 
By: Tina Morrison, Tourism Athens